International Vehicle Shipping Guides
With CFR Classic, shipping a car from any location is easy, fast, and reliable. We can pick up any vehicle from anywhere in the United States and ship it to any destination worldwide. Offering many options for international shipments, we are able to find a service option that is suitable to all of your needs. Check out our international vehicle shipping guides for country specific information that includes vehicle shipping steps, customs, and homologation information.
Ready to get started shipping a vehicle?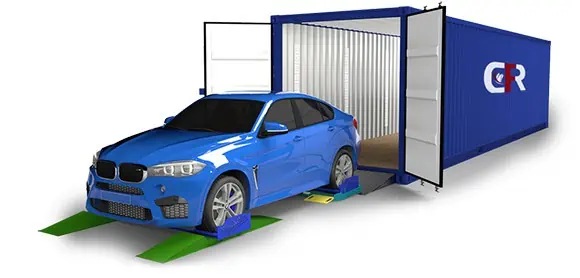 Don't see the country you're looking for? We work with shipping agents all over the world and can assist you with all your worldwide vehicle shipping needs. Request a quote below, or give us a call at 1-888-886-6683.
Online Quotes - Guaranteed Response within 24 Hours!
CFR Classic is a global leader in shipping and moving solutions. Please do not hesitate to call or email us anytime for more details. Quotes are available online, with a guaranteed response within 24 hours for domestic & international shipping, freight forwarding, as well as moving and relocation services.
We offer industry-leading relocation services and overseas moving for your household goods, general cargo, cars, boats and motorcycles. We ship out of all major US ports. Drop off your cargo at one of our convenient locations in the US, or arrange for pickup with one of our expert agents.
Our dedicated team of shipping specialists are always a phone call away to answer any questions you may have.
The Future of Car Shipping