CFR Classic is the global leader in classic car shipping
Looking for a classic car transporter? Trust CFR Classic with your classic car shipping
CFR Classic is the global shipping company leader in containerized, enclosed auto transport of classics, with more than 1,500 classic cars and other vehicles transported overseas every month. See why not only classic car enthusiasts, but also luxury electric car makers, Chrysler, Honda, and others, have depended on CFR Classic to be their safe and reliable choice among classic car shipping companies.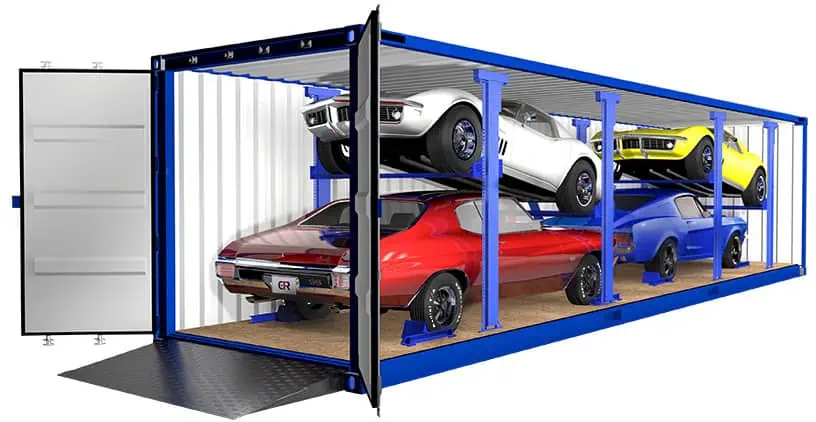 Why is enclosed transport for a vehicle, like R-Rak, often better for classic cars than Ro-Ro?
CFR Classic is the premier vehicle transport company in the US using the industry-leading R-Rak Loading System for Classic Car Shipping
Enclosed transport using R-Rak is the safest way of shipping classic cars
CFR Classic is the premier company among auto transport companies in the US using this new system – called R-Rak – and is doing so in partnership with Trans-Rak International, the UK company that designed the system and also holds the patents.
This system allows for the loading of up to five classic cars in one enclosed auto transport container and is the safest and best classic car shipping method available.
The traditional method of stacking cars in containers is to construct wooden ramps and load the cars onto those ramps; this method of auto transport is not only much more complicated and decreases safety, but is also environmentally unfriendly.

Maximum Efficiency
Our premier R-RAK method for stacking cars allows the loading of three, four, or even five cars safely into a fully enclosed container.

Safer Vehicle Delivery
Other auto transport companies rely on damaging and undependable wooden ramps, which can certainly make classic car transport a nerve-wracking prospect for classic car owners. Our industry-leading steel R-RAK enclosed auto transport system has an impeccable safety record and is more efficient.

Eco-Friendly Exotic Car Shipping
We don't use outdated wood ramps and nails like other international classic car transport companies. R-RAK is the only reusable, green enclosed exotic car transport system – saves up to one whole tree per container!

Faster Shipping
With the R-Rak system, vehicles are loaded quickly, securely and efficiently. Faster vehicle loading times equal faster classic car delivery times.

Reduced Costs
By safely loading multiple vehicles into a single shipping container, the cost to ship and the environmental impact of shipping a classic or antique car are reduced.

Eliminates Damage to Cars
When loading an antique car or classic car, this modern winch-operated system doesn't need to use forklifts for vehicle loading, eliminating the chance of damage to the vehicle – especially important for our classic car transport customers.
Tips for preparing an antique vehicle or classic car for transport
How much does classic car transport cost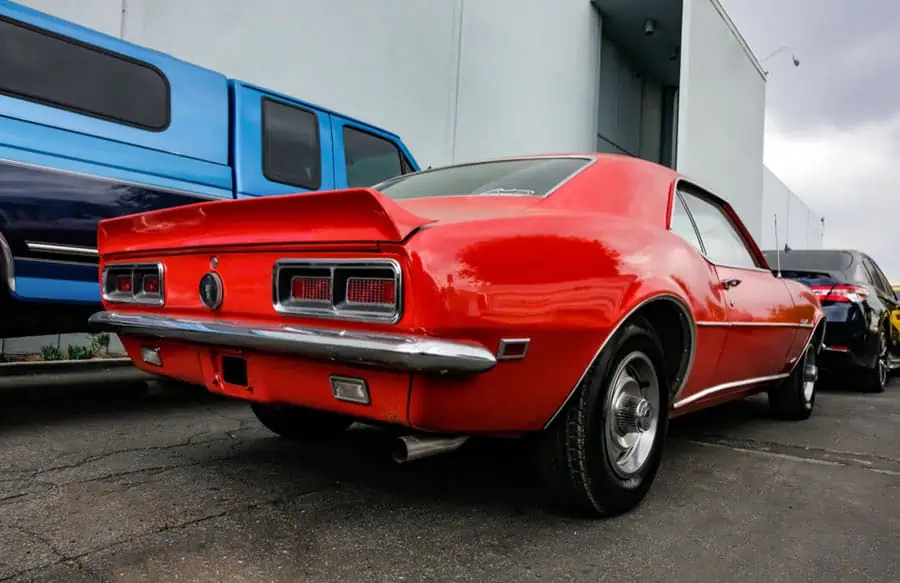 The cost of shipping a classic car with an auto transport company varies depending on the origin and destination. Terminal to terminal international vehicle and classic car shipping prices can start at $799 and go up depending on destination. You can request a car shipping quote using our quote form to quickly figure out your exact costs for shipping a classic car.
Other factors that matter in an auto transport quote are whether you add insurance on your car, require enclosed auto transport (for the domestic portion of transit), choose ro-ro transport, shared container transport, or private container transport, or require any additional transport services. CFR's domestic auto transport carrier makes getting your classic car to one of our warehouses easy!
Our professional enclosed car transport company staff will provide you with a seamless classic car transport experience.
Online Classic Car Shipping Quotes – Guaranteed Response within 24 Hours!
CFR Classic is the global leader in containerized car shipping.
Please do not hesitate to call us or email anytime for more details about your car shipment needs at [email protected]. Quotes are available online within a guaranteed response within 24 hours for domestic and international auto transport, shipping, freight forwarding, and moving.
See why many Fortune 500 companies, auto manufacturers, and people who love classic cars have chosen CFR Classic as their premiere car shipping solution. Our expert classic car shipping agents are ready to assist you throughout the whole shipping process. We provide reliable nationwide coast-to-coast auto transport, as well as international car shipping. Depend on us for reliable and expedited car relocation services.
Our people are always just a phone call away to answer any questions about auto transport and the cost to ship a car. With extensive experience working with classic car collector customers for their auto transport needs, we're ready to serve you.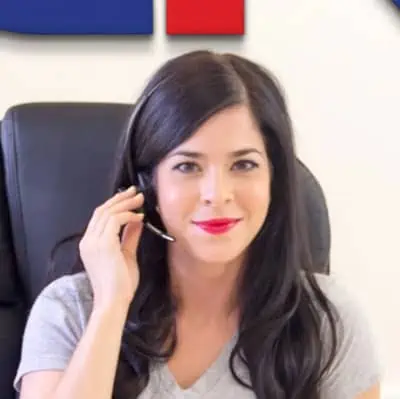 If you need additional information for car shipping overseas, we've prepared these convenient online car shipping guides with transport info specific to each country, including steps when shipping your car overseas, as well as customs and vehicle homologation info.
Don't see the country you're looking for? We work with classic car shipping, general vehicle shipping, and freight handling agents all over the world and can assist you with all your worldwide auto transport needs. Request a quote above for auto transport, or give us a call at 1-310-223-0474.