How Can You Avoid Car Shipping Scams in 2021?
Scams are unfortunately something we frequently have to take into consideration before moving forward with certain services or product purchases. This is especially the case in niche service offerings, such as the shipping industry. Many of us deal with the shipment of small goods on a frequent basis, but how often are you shipping a vehicle overseas? Do you know what to look out for when looking for a company to handle your valuable shipment? Read on to learn what advice business experts provide in order to avoid being scammed, and feel more confident before it becomes time to ship!
Some of the red flags include the following:
They can't provide a physical office address or professional email addresses.
They ask for a lot of personal information from you.
They ask for upfront fees that are needed to transfer funds or facilitate a transaction.
They carry different names and do not have an official website.
They should always be able to present proof of insurance as this will certify that they are a legit company since it's a requirement for them. If they refuse or keep on delaying when heeding your request, there's a good chance that they're running a scam.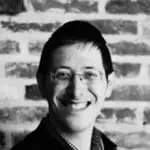 Michael Hamelburger
CEO of The Bottom Line Group
Bio: Michael has been working as a Financial consultant for small and mid size businesses since 2010. In 2019, Michael founded The Bottom Line Group, an expense reduction consulting firm helping companies reduce their expenses by thousands of dollars by focusing on areas not typically looked at by the leadership team.
In many cases, car shipping scams will come in the form of phishing scams. These are basically when a criminal creates a "fake" website to try and seem as if they're a real company and lure you in with their unbeatable prices. There are a few things to look out for to avoid this. Firstly, you should look at what their website looks like. Are there a lot of spelling errors? Does it seem like they've put minimal effort into creating it? Is the website only text-based or a one-pager? Secondly, you should do your research into the company you're looking at. Are there any reviews online? And if so, are they good or bad? Do they have registration and licensing? – you can get this by asking the company directly.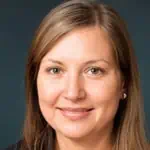 Teri Shern
Co-Founder of Conex Boxes
Bio: Teri's passion is helping people solve everyday complicated problems and is the Co-Founder of Conex Boxes. When not working, her family of 5 is her main priority.
Car shipping scams almost always occur when someone goes ahead with a company that they have not fully researched. The three steps I would always take to avoid being scammed are first to visit the website or point of contact – this is a really simple way to work out whether the company offering their services seem legitimate – if they do not have this, it should be the first warning sign.
The second thing to check for is documentation. Ask the company if they have the correct insurance documents to move – if they seem hesitant or won't provide you with a copy then again this is a red flag.
Finally, I would always recommend reading reviews of the company from past users. This is the best way to get an idea of the service you will be provided as these customers have no reason to lie. Just make sure that the reviews are coming from a credible source like Trustpilot.
Following these steps can give you that extra peace of mind when booking your car to be shipped, and can help avoid the scammers.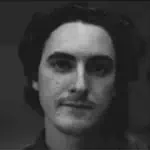 Louis Watton
Digital Marketing Executive at Shiply
Bio: My name is Louis Watton and I have worked in digital marketing for three years. I currently work for an online transport marketplace called Shiply. We have helped thousands of users get in touch with car shipping companies over the years to move their cars.
How do car shipping scams Occur?
Car shipping scams can happen a number of different ways, the most common being bait and switch. Less reputable companies will initially attract potential customers by proposing a low cost to ship their vehicle. Once required timing to ship your vehicle begins running out and you are in a panic, they will come back with an increased cost estimate for charging you additional money to move your car, pretending that their price was too low to begin with. Lack of consumer education around the entire shipping process and the roles brokers play in the car shipping industry can create confusion where this bait and switch is successful. Most of this begins with an upfront payment required, before any work has been completed. These customers are either reeled in with a low price, or a promise of a trucker in the area, which 9 times out of 10 is not the case. In the rare case that the low attractive price will result in the broker successfully finding a truck for you, these carriers willing to accept shipments at such a low rate, often have low safety scores, low insurance coverage, or numerous delays.
Are these scams expected to increase?
This is unknown, however with an increase of additional mom and pop brokerages opening up, the likely hood of potential car shipping scams increases as well.
What are two ways to avoid car shipping Scams?
Read online reviews for car shippers and familiarize yourself with both the company and the industry. Ensure the car shipper is fully licensed, bonded, insured and registered with the FMCSA and DOT.
Pay attention to the fine print, read the terms and conditions for the broker, and familiarize yourself with the carrier contract (typically found on the back of your bill of lading).
Is there any insurance questions customers should ask auto transporters about?
Do you vet all your carriers to ensure they are compliant with the FMCSA and DOT also if they are fully licensed and insured?
What other questions should consumers ask if they can trust a shipping company?
Are there any upfront payments?
Why should I work with a broker over a direct carrier?
What services do you provide me being a broker?
Is my price final, what's the likely hood of it increasing?
What is the transit time from pick-up and delivery?
What happens if my vehicle is damaged? Who pays my claim?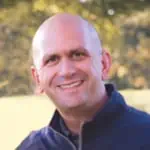 Mark Scholl
Vice President of Retail Sales and Operations at Montway Auto Transport
Bio: As the Vice President of Retail Sales and Operations, Mark is responsible for the operations of 130 sales, support and live-chat agents across the United States, Bulgaria, and Macedonia.
Read auto shipping reviews.
When hiring a shipping company for its services, you should go through its customer reviews on Google Business, Yelp, and BBB. Try to avoid the companies that have all positive reviews because they will likely all be fake. On the other hand, try to avoid companies with all negative reviews. Look for companies with balanced reviews because they depict originality. Better Business Bureau and the Federal Motor Safety Carrier Administration (FMCSA) are two authorities you can reach out to see how many complaints have been filed against a shipping company that you are reviewing. These factors can be beneficial to figure out if a company is providing quality services.
Avoid Too-good-to-be-true pricing
You'll find companies offering good deals, and then there will be some companies offering unbelievable deals. These deals could be an invitation to scam. They can only afford to ship a car at such a price because they're probably not going to do it. In such a case, try to read the fine print or verify from the company and quote the final price. Sometimes additional fees are added upon delivery, which is not mentioned earlier; hence it is essential to confirm the final price.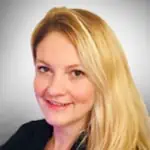 Janet Patterson
VP of Marketing Communications at Highway Title Loans
The absolute best way to avoid car shipping scams would be to make sure you don't pay any money up front. Many companies will charge you a debit or credit for a deposit , before they have even located a carrier for you. The way to ensure you don't fall victim to a scam is by making sure the company provides you with the carriers information. The company may provide you with a copy of the carriers insurance , MC Number, DOT Number and their contact info. That way you as the consumer know that your vehicle is actually scheduled to get picked up.
The second tip I would mention is to make sure you obviously check out reviews and ratings. Many times if you cannot find the company by a quick google search that should raise a red flag.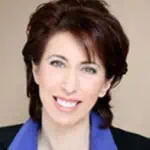 Lauren Fix
Sector Analyst: Automotive and Trends at Car Coach Reports
Familiarize Yourself
In the logistics industry, there are brokers, direct carriers, and lead resellers. Knowing the difference between them can save you from getting scammed. Direct carries are the people who will relocate your vehicle, while the car shipping brokers facilitate your booking. The lead resellers are the ones keeping your information and will help you look for brokers and carriers.
Refrain From Paying Upfront Or Wiring Payment
Most scams will only succeed if you pay them upfront. Avoid carriers that expect you to pay them before they even pick up your vehicle. However, you will still be required to pay the broker fee. For the rest of the payment, on the other hand, you can pay it when your car reaches its destination.
Request For Proof Of Insurance
If the transport company is unable to provide you with proof of insurance, then they may be fraudulent. Every legitimate transport company has at least a basic level of car shipping insurance. A trustworthy broker will never hesitate to provide you with their most updated license and insurance. You should also check the extent of their coverage to see if you need to get additional coverage.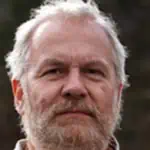 Arnold Chapman
Found & CEO of ELD Focus
Bio: Arnold Chapman is the Founder and CEO of an online magazine publisher in the trucking industry, ELDFocus.com. After working as a trucker for more than 2 decades, he decided to retire. He then took the leap and opened a publication of his own. Each month, he gets thousands of visits from readers looking to learn about the automotive market and logistics industry.