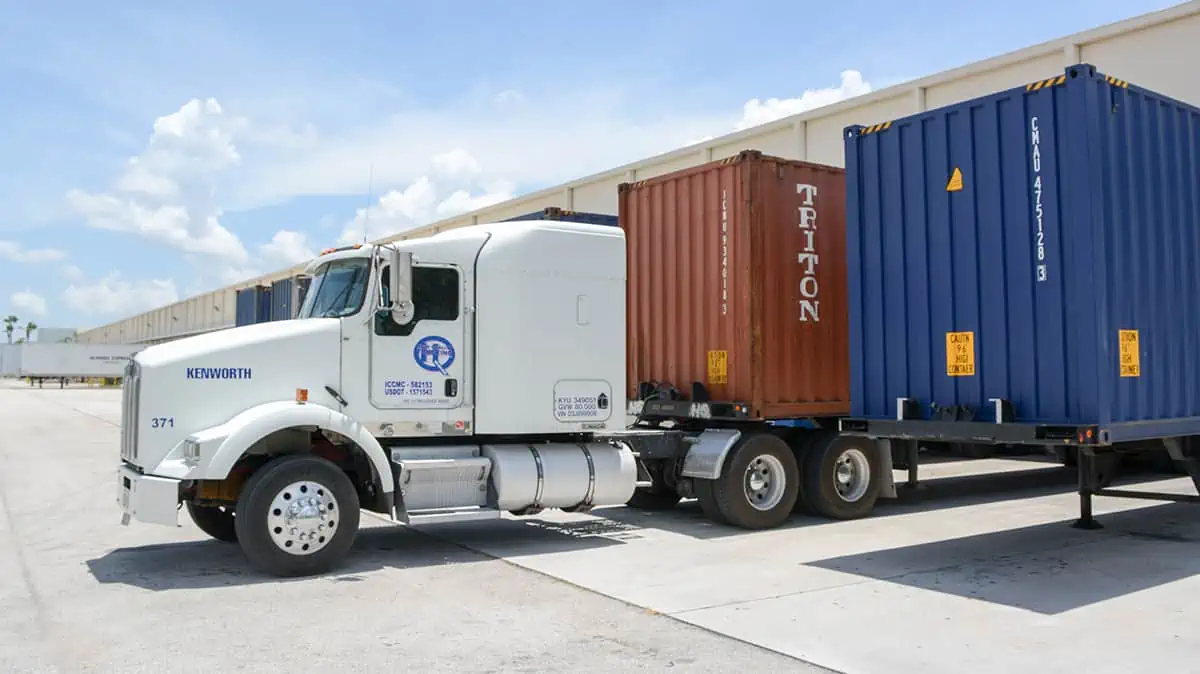 Cross-Docking: The Basics (Definition, Types, Advantages)
Cross-docking involves a distribution docking terminal for the rapid movement of goods from inbound transportation directly onto outbound transit without storage or handling in warehouses or distribution centers. Using a distribution cross-docking services terminal can save time and money while enhancing customer satisfaction.
This article will explore the basics of cross-docking, including what it is, the different types of cross-docking, and its advantages.
What Is Cross-Docking?
Cross-docking is a highly efficient logistics strategy involving the rapid movement of shipments without the unnecessary use of a distribution center's storage space and associated inventory and storage and transportation costs.
The process starts with unloading goods from an incoming shipment at a receiving dock, sorting them based on the ship load's final destination, and then loading them directly into an outbound transportation dock to waiting outbound trucks, trains, or ships.
By minimizing the time goods spend in storage, using a cross-docking system will help reduce the handling and storage space costs charged at the inbound and outbound dock, resulting in improved delivery times. Cross-docking warehouse operations are widely used in industries where speed and efficiency are critical for the success of the supply chain.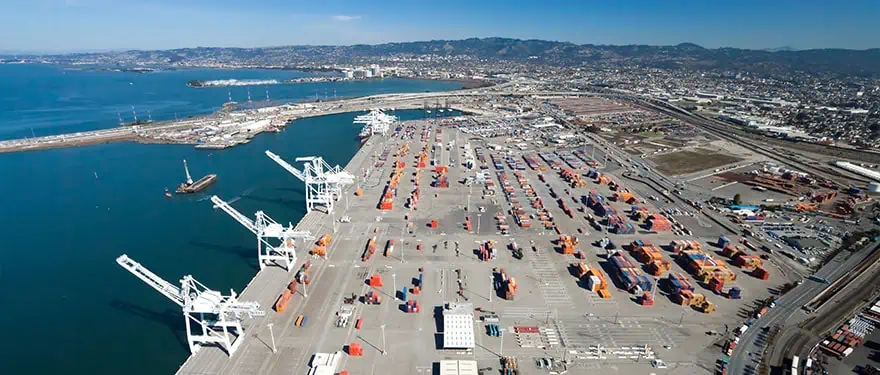 Accelerating Supply Chains with Cross-Docking: Unlocking Speed, Efficiency, and Competitive Advantage
Cross-docking services, conducted in specialized cross-dock terminals, play a pivotal role in swiftly and seamlessly moving goods throughout the supply chain. Cross-docking operations offer numerous benefits for various industry sectors.
Just-in-time (JIT) manufacturing: By seamlessly transferring components from suppliers directly to the assembly line, cross-docking eliminates the need for excessive inventory storage, revolutionizing production efficiency while slashing inventory costs.
Retail chain optimization: The strategic implementation of retail cross-docking empowers chains to consolidate products from multiple suppliers into a single shipment, significantly reducing transportation costs, enhancing order accuracy, and ensuring improved product availability with minimal handling.
E-commerce fulfillment revolution: Rapidly sorting and consolidating products from various vendors, cross-docking enables lightning-fast customer delivery. This streamlined approach minimizes delivery times, cuts down shipping costs, and maximizes customer satisfaction.
High-demand or perishable products: Companies can use cross-docking to quickly move products with short shelf lives or high demand, such as fresh produce or consumer electronics, from an inbound dock to an outbound carrier, reducing the time spent in storage and improving delivery times. Cross-docking enables companies to prevent these types of products from being stored in a warehouse for an extended period.
Incorporating cross-docking into supply chain strategies not only enhances speed and efficiency but also offers a competitive advantage. By minimizing storage duration and reducing handling costs, companies save cash while elevating customer fulfillment.
Which Supply Chain Industries Use Cross-Docking?
Companies use cross-docking as a versatile logistics strategy that improves the efficiency of the supply chain, reduces storage costs, and enhances customer fulfillment.
Some industries that commonly use this service include retail, manufacturing, e-commerce, food, beverage, automotive, and healthcare.
What is the Difference Between Direct Shipment and Cross Docking?
Direct shipment and cross-docking are two logistics strategies used to move goods between locations.
Direct shipment is a traditional shipping method whereby goods are sent directly from the supplier or manufacturing plant to the end customer or retail chain. This involves storing the goods in a warehouse space or distribution center before sending them to their final destination. The goods may undergo multiple stops, including sorting, packaging, and labeling, before reaching their ultimate location.
But cross-docking is a more streamlined and efficient shipping process. It transfers goods directly from inbound to outbound transport vehicles with little or no time spent in storage or distribution centers.
As soon as the goods arrive at the cross-docking facility, they are sorted, consolidated using the consolidation arrangement method, and packaged for shipment, then quickly loaded onto outbound transportation. This entire process can happen within hours, or even minutes, depending on complexity.
What Are the Types of Cross-Docking?
There are two primary types of cross-docking: pre-distribution and post-distribution.
Pre-Distribution Process
Pre-distribution cross-docking involves unloading, sorting, and repackaging goods based on predetermined distribution instructions, ideal for retailers who manage their own warehouses and have direct insight into customer and supplier relations. With this process, inventory spends minimal time at cross-docking warehouses.
Post-Distribution Process
Post-distribution cross-docking involves storing goods at the same post-distribution facility until the next stage of the journey is determined, usually when customer demand increases.
Although this approach may keep inventory handling at the cross-dock warehouse for a slightly extended duration, it allows distributors and retailers to make informed decisions on shipping destinations based on inventory forecasting data and real-time inventory counts.
What are the 3 Methods of Cross-Docking?
Depending on your business type, the products you sell, and your customer's needs, different methods are available.
Continuous Cross-Docking
Continuous cross-docking involves the direct flow of inventory from incoming transport to inbound and outbound shipments with no waiting periods. This method is ideal for situations where trucks are arriving at different times at the facility and you need to minimize the waiting time between unloading and loading shipments.
Consolidation Arrangements
Consolidation arrangements involve cross-docking operations, merging many small shipments into one larger load before being shipped out. This helps reduce shipping costs, as shipping small parcels individually from a central location to the cross-docking facility is not always cost-effective.
While goods are temporarily stored at the warehouse until they form full truckload shipments, they are likely kept in a staging area and not mixed with other inventory, especially important when multiple vendors share the facility.
De-Consolidation
The de-consolidation method of cross-docking is the opposite of the consolidation arrangement. Here, a large load is broken down into smaller batches for quicker transportation to customers. This method is often used for direct-to-consumer fulfillment.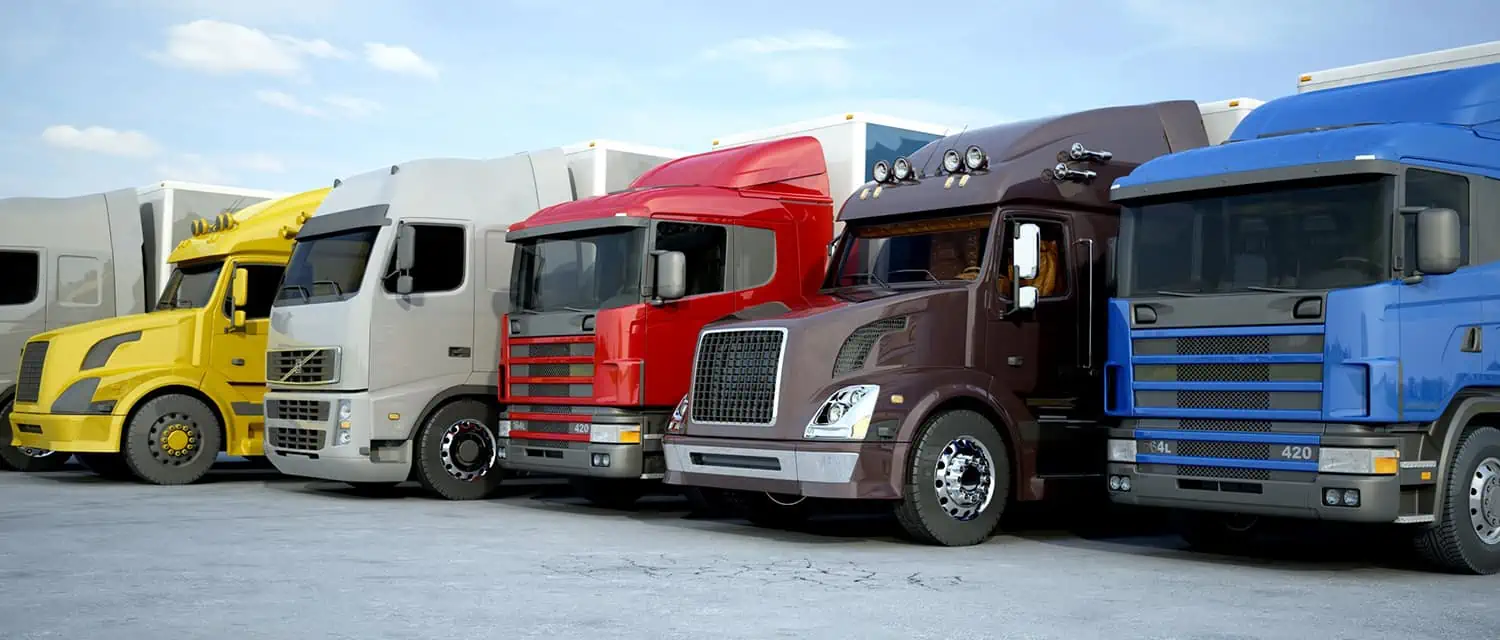 What Is the Process of Cross-Docking?
Here's a rough breakdown of the process.
Distribution Docking Terminal
Companies must establish a cross-docking terminal within their warehouse facilities where cross-docking takes place. This dedicated area is a central site with minimal storage space, where inbound goods are received at the dock doors and organized for distribution.
Handling Goods in the Cross-Docking Warehouse Using Minimal Storage Space
Upon arrival at this one central location, the products are carefully removed from their pallets and placed in a holding area or on a conveyor belt to another part of the facility in preparation for onward transportation.
Goods Moved to the Next Transportation Method
Once the goods are in the warehouse, forklifts or conveyor belts are utilized to seamlessly move them to their designated outbound delivery vehicles, ensuring a smooth and timely supply chain flow.
By implementing a cross-docking operation, companies can streamline services, minimize storage time and storage costs, and make shipping and logistics a more efficient process.
What are the Benefits of Cross-Docking?
Cross-docking offers several benefits:
Faster delivery times: By reducing the time spent in storage, cross-docking enables products to reach their final destination more quickly, keeping customers happy.
Reduced inventory handling and labor costs: Cross-docking works by eliminating the need for long-term storage, reducing handling and labor costs associated with traditional warehousing methods.
Reduced inventory holding costs: Because products spend less time in storage, businesses can reduce their inventory carrying costs, including warehousing costs, freeing up capital for other investments.
Improved supply chain efficiency: Cross-docking helps to streamline the supply chain by reducing the number of material handling and storage steps required to move products from suppliers to customers.
Enhanced inventory control: Cross-docking enables businesses to quickly sort and consolidate inventory, improving inventory control and reducing the risk of stock shortages.
Rely on CFR Classic for a Seamless Cross-Docking Service
As a leading provider of transportation services, CFR Classic delivers seamless cross-docking solutions to meet your business needs.
Our experienced team ensures the smooth transfer and consolidation of goods, allowing for rapid and efficient shipment preparation.
By partnering with CFR Classic, businesses can trust that their fulfillment logistics will be efficiently processed and handled with the utmost expertise and precision, enabling them to focus on core operations and achieve greater customer fulfillment.
Contact CFR Classic Today
By using cross-docking operations effectively with multiple suppliers, you can achieve a competitive advantage.
Experience the benefits of CFR Classic's cross-docking services and unlock new levels of efficiency and success in your cross-docking operation and your supply chain. Trust us to optimize your cross-dock operations, make significant cost savings for you, and deliver superior results.
Cross-docking is just one strategy we can help with. Contact us today to learn how CFR Classic can support your business.