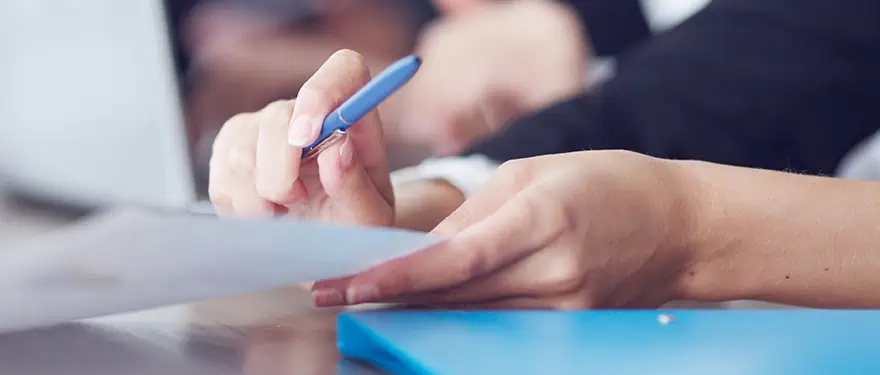 Car Shipping Documentation Help
CFR Classic' shipping specialists are ready to assist you through every step of the shipping process. Whether you're importing a vehicle into the United States, or shipping a car abroad, we'll provide you with the necessary booking forms for the various government agencies for you to fill out and sign. Michele Blackmore, CFR Classic' Ocean Exports Director, explains the documents needed for shipping a car:
Documents needed for Shipping a Car
Original Vehicle Title – CFR Classic must have the original title to clear U.S. customs. In some states, if the vehicle is of a certain age then a title is not issued by that state but rather a "transferable registration" is issued and in these cases this would act as a title and would be acceptable to clear U.S. customs. Note if title is lost we can, in most cases, apply for a new title for you at an additional cost.
Bill of Sale – CFR Classic will need a copy of the bill of sale in English which clearly states the year, make, model, VIN and value on the seller's letterhead. Seller's proof of ownership for the vehicle and ID would be helpful as well.
Copy of Passport or Valid License – US Citizens should get an International Driver's License from the AAA Automobile Association in their area, and will need to provide their EIN #. Your American Driver's License will suffice in Europe. As a tourist or temporary resident, you can drive with your American license plates in a foreign country until your registration for that year expires. If you are not a US Citizen we will need your passport copy along with proof of visiting the US. If you are not a US Citizen and have never been to the US, you will need for the seller of the vehicle to provide you with his/her EIN #
Valid Insurance – You do need insurance to drive on the roads in foreign countries. Insurance can be bought at the port of destination when you pick up your vehicle or you can arrange your insurance prior to the pickup of your vehicle.
We provide reliable nationwide coast to coast transportation, and specialize in international vehicle shipping. Depend on us for reliable and expedited vehicle relocation services. Please do not hesitate to call or email us anytime for more details. Quotes are available online, with a guaranteed response within 24 hours for domestic and international vehicle shipping services. Our dedicated team of shipping specialists are always a phone call away to answer any questions you may have.