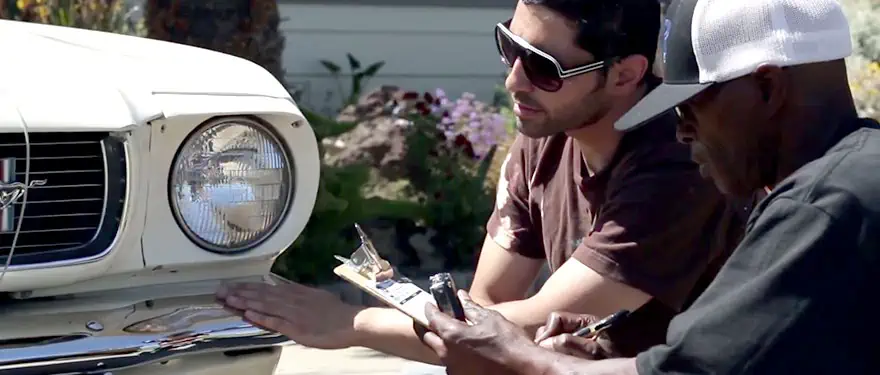 Door to Door Car Shipping
Save time by arranging for convenient vehicle pickup instead of dropping off at one of our warehouse locations. Our convenient Door to Door Car Shipping service transports your vehicle straight from your designated pickup location to its final destination.
Check out our Home Car Pick Up for Shipping help video, where Joseph Giranda explains the process of picking up your vehicle after we've received your order:
Once your order is received, we'll dispatch it to our trucker who will then be in contact with the seller or yourself to set up a convenient date and time to pick up the vehicle. On arrival, the trucker will check all of the documentation that comes with the vehicle and confirm that the numbers match those in your order. He will then come out to the vehicle and do a thorough inspection, noting any dents, scratches or dings. The condition report will be signed by the trucker and yourself. The vehicle is then loaded and transported to our local CFR Classic warehouse for transport.
With our door to door car shipping option, once the vehicle reaches its final destination, our expert shipping agents will coordinate and schedule the delivery of the vehicle to your door.
We provide reliable nationwide coast to coast transportation, and specialize in international vehicle shipping. Depend on us for reliable and expedited vehicle relocation services. Our dedicated team of shipping specialists are always a phone call away to answer any questions you may have. Please do not hesitate to call or email us anytime for more details.
Car shipping may seem complicated, but our expert shipping agents are ready to assist you through the whole process. Get in touch with us today for professional guidance on car shipping at 1-888-886-6683, or request a free estimate online! Quotes are available online, with a guaranteed response within 24 hours for domestic and international vehicle shipping services.