The Future of Car Shipping
CFR Classic is the global leader in containerized shipping
CFR Classic is the global leader in containerized shipping of used autos, with more than 1500 classic cars and other vehicles transported overseas every month. See why companies like Tesla Motors, Chrysler and Honda have depended on CFR Classic for safe and reliable vehicle shipping.
In 2011, CFR introduced a revolutionary new method for stacking cars in containers which makes it possible to load three, four, or even five cars safely into an ocean container.
The traditional method of stacking cars in containers is to construct wooden ramps and load the cars onto those ramps, which is not only much more complicated and less safe, but also environmentally unfriendly. With our industry-leading R-Rak system, we've made loading vehicles into shipping containers safer and easier.
CFR is the premier company in the US using the industry-leading R-Rak Loading System
CFR is the premier company in the US using this new system – called R-Rak – and is doing so in partnership with Trans-Rak International, the UK company that designed the system and also holds the patents. And in January 2013, CFR signed a contract with The Pasha Group to ship up to 1200 brand new manufacturer cars for Chrysler and Honda containerized from California to Hawaii using the R-Rak. Since 2013, CFR Classic has also exported over 10,000 Tesla Model S to Europe and Asia. CFR is currently in negotiations with other car manufacturers to ship their cars in enclosed shipping containers with the R-Rak loading system. CFR also handles commercial FCL and LCL freight, project cargo, and air shipments.

Maximum Efficiency
Our premier R-RAK method for stacking cars allows the loading of three, four, or even five cars safely into a fully enclosed container.

Safer Delivery
Other companies rely on damaging and undependable wooden ramps. Our industry-leading steel R-RAK system is safer and more efficient.

Eco-friendly
We don't use outdated wood ramps and nails. R-RAK is the only reusable, green system – saves up to one whole tree per container!

Faster Shipping
With the R-Rak system, vehicles are loaded quickly, securely and efficiently. Faster loading times equal faster shipping times.

Reduced Costs
By safely loading multiple vehicles into a single shipping container, shipping costs and the environmental impact of shipping are reduced.

Eliminates Damage
This modern winch-operated system doesn't need to use forklifts for vehicle loading, eliminating the chance of damage to the vehicle.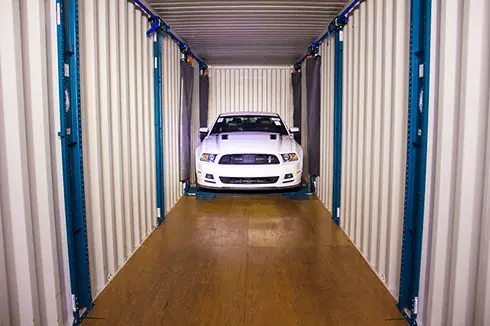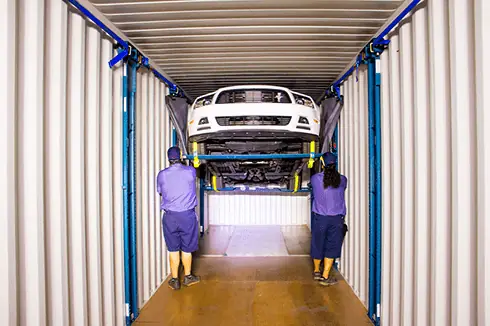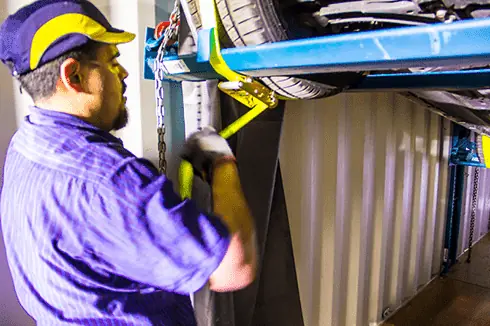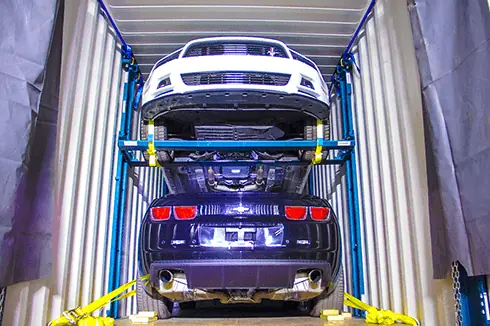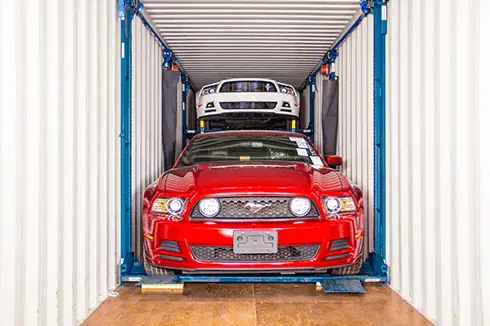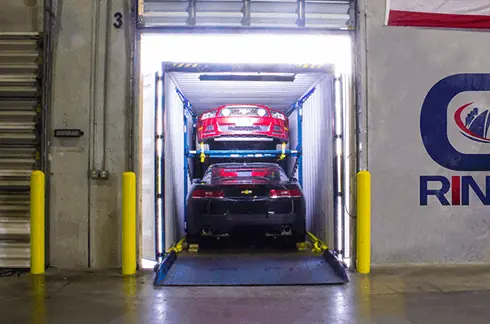 If you need additional information for vehicle shipping overseas, we've prepared these convenient online vehicle shipping guides with info specific to each country, including steps when shipping your vehicle overseas, as well as customs and vehicle homologation info.
Don't see the country you're looking for? We work with shipping agents all over the world and can assist you with all your worldwide vehicle shipping needs. Request a quote above, or give us a call at 1-888-886-6683.