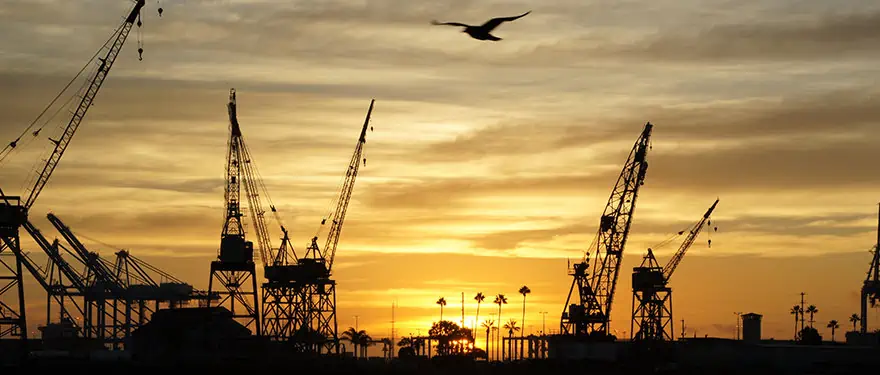 Los Angeles – Long Beach Container Imports up 7.1%
Cargo volumes at the Port of Los Angeles increased nearly 16 percent in October compared to the same period last year, marking the busiest month ever at a Western Hemisphere container port, according to data collected by the American Association of Port Authorities. According to PIERS, provider of import and export data at the bill-of-lading level, the Los Angeles-Long Beach port complexes outperformed the nation's 5.6% port average, capturing the largest portion of container imports at 50.93%. In comparison, the East Coast's share was 41.94% and the Gulf Coast 6.25%.
Total volumes registered at 814,574 Twenty-Foot Equivalents (TEUs), eclipsing the previous record of 800,063 TEUs at the Port of Los Angeles in October 2006.
"We applaud our container terminals, labor and all of the stakeholders in our supply chain that drove this record-breaking volume with speed, efficiency and reliability," said Port of Los Angeles Executive Director Gene Seroka. "It's encouraging to see that when cargo surges, we have the infrastructure, equipment and human capital to keep the boxes moving."
October was an especially good month for the ports. October imports increased 16.4 percent to 417,311 TEUs. Exports jumped 23.3 percent to 166,406 TEUs. Along with an 18.3 percent surge in empty containers, overall October container volumes were 814,574 TEUs – the largest number recorded by a West coast container port.
With total cargo volumes through the first 10 months of 2016 at 7,182,682 TEUs, it represents an increase of 5.25 percent compared to the same period in 2015.
Headquartered in Los Angeles, CFR Classic has specialized staff with years of experience in this area Find out why some of the biggest corporate names trust CFR Classic for their cargo shipment needs. We provide reliable nationwide coast to coast transportation, as well as international shipping. Depend on us for reliable and expedited cargo services. We have the experience necessary to make sure your shipment arrives safely and on time. Our dedicated team of shipping specialists are always a phone call away to answer any questions you may have.
Source: Port of Los Angeles.