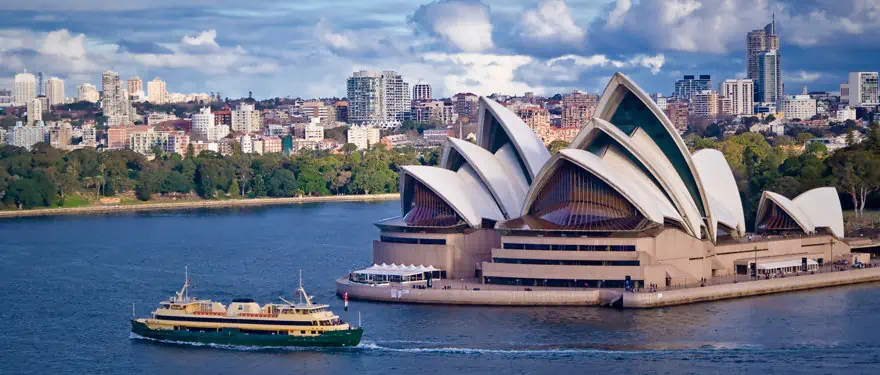 Destination Spotlight: Car Shipping from USA to Australia
Are you looking to ship a car from the USA to Australia? If so, CFR Classic can help. We have years of experience handling car shipping from the USA to Australia, as well as handling customs clearance and all necessary documentation. No matter which shipping method you choose, be it container shipping or roll-on/roll-off, we'll see to it that the entire process runs without a glitch.
Some of the auto transport services we offer in overseas territories include:
Domestic Pickup
Vehicle Import Assistance
Tracking of your shipment
Customs clearance in the USA
Full vehicle inspection report
We have multiple departure locations in the USA, including: Los Angeles, New York, Houston, Miami, Savannah and more.
The location your vehicle will depart from depends on the method of car shipping to Australia, where your vehicle is located, your budget and which services the nearest port offers.
Here are the Australian entry ports that we can ship your vehicle to:
Sydney
Melbourne
Brisbane
Adelaide
Fremantle
Port Kembla
Geelong
Our team of auto shipping specialists are ready to assist you with every aspect of car shipping to Australia from the USA. If you need additional information on car shipping to Australia, speak with one of our specialists, fill in our quote form to get a free estimate or check out our Australia Car Shipping Guide. Our convenient online vehicle shipping guide includes the steps for shipping your vehicle overseas, as well as customs and vehicle homologation information.
Car shipping from USA to Australia will be easy, fast and secure with CFR's shipping specialists assisting you every step of the way. Request an online quote, or give us a call at 1-888-886-6683 for professional assistance with car shipping from USA to Australia. Our expert shipping agents are always just a phone a call away, and are ready to help you through the entire car shipping process to Australia.