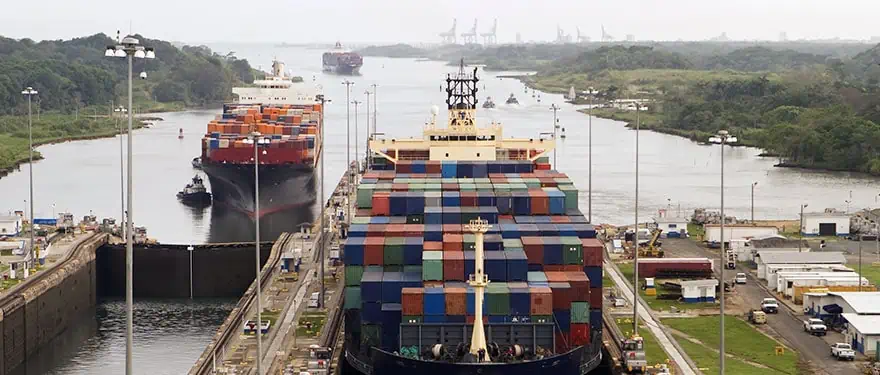 West Coast ports' improved market share threatened by Panama Canal
Recent numbers reveal an almost 10% increase in West Coast ports' share of the US container imports compared to last year's 46% market share. Numbers fell last year from the usual 51 percent to 53 percent range amid longshore labor disruptions. A tentative contract signed in February 2015 helped alleviate port congestion and labor issues, as shown by the resurgence of international freight transloading into domestic intermodal containers at West Coast ports.
"This is no guarantee that long-term evolution of the distribution networks won't continue to favor more use of East Coast all-water routes," Paul Bingham vice president at Economic Development Research Group said.
A projected increase of larger vessels through the Panama Canal may work in the East Coast's favor. The JOC reports that a third set of locks is set to be completed this summer, allowing bigger ships to travel through the canal. Increased manufacturing in South East Asia is also making all-water services through the Suez Canal and East Coast ports more competitive.
Dan Smith, principal at the Tioga Group, says that reliability trumps all other factors in cargo routing. PMA and ILJWU are set to present union members a proposal to begin contract extension talks beyond a July 2019 expiration – making the coast that is first to deliver an agreement expansion have an edge in the fight for a piece of the overall market. With locations on both the East and West coasts, CFR Classic is ready to handle increased container traffic on any shipping route.