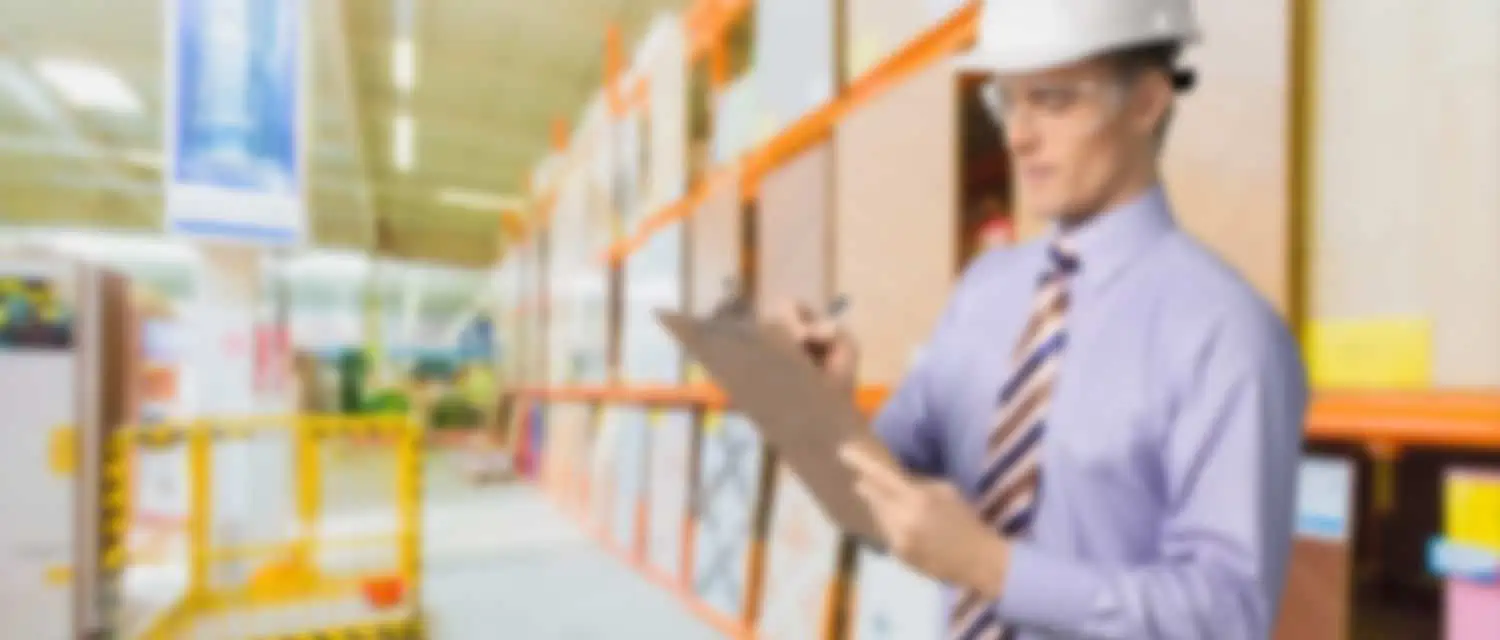 US West Coast Port Strike: US Ports Heading for Total Shutdown as Union ups Industrial Action
As predicted earlier this week, go-slows at US west coast ports have now spread to southern California, with up to 80% of container handling capacity on the coast now in danger of being affected. The west coast terminal employers' body, the Pacific Maritime Association (PMA), yesterday said that dockworkers' union the ILWU had begun refusing to dispatch hundreds of operators of yard handling equipment in the Los Angeles-Long Beach port complex, intensifying the already serious congestion in the region. "Many of the qualified, skilled members the ILWU is withholding have more than 1,000 hours of experience operating this equipment. As a result, the PMA estimates that the ILWU's withholding of skilled workers will leave half of the yard crane positions unfilled unless corrective actions are taken," the PMA said in a statement. The slowdown comes after six months of negotiations between the ILWU and PMA over a new master employment contract. The previous contract expired at the end of June, and until this week operations had continued as normal – although a combination of heavy pre-Christmas volumes, a lack of container chassis in the terminals and a shortage of drivers had led to congestion in Los Angeles and Long Beach. With the new slowdowns, PMA spokesman Wade Gates said the congested ports could descend into gridlock. "Although the existing congestion has had ripple effects throughout the supply chain, it is the ILWU slowdowns that now have the potential to bring the port complex to the brink of gridlock.
"The ILWU's orchestrated job actions are threatening the west coast's busiest ports and potentially billions of dollars in commerce. It is essential that the ILWU return to normal operations, as promised, so that we can continue meaningful negotiations in a productive environment free of union-staged slowdowns that are disrupting terminal operations at our largest ports," he said. Union sources confirmed that Local 13, the ILWU chapter that covers Los Angeles and Long Beach, had ordered members that operate yard equipment to leave scores of moves in the yards undone. Meanwhile, congestion in Tacoma worsened this week, with a truck queue to the terminals said to be several miles long. In response, a group of shipper and freight forwarder organizations has sent a letter to President Obama requesting his personal intervention to resolve the dispute. It predicted that the costs of the dispute could be as much as $2bn a day, citing recent research by the National Retail Federation "The sudden change in tone is alarming and suggests that a full shutdown of every west coast port may be imminent. The impact this would have on jobs, downstream consumers and the business operations of exporters, importers, retailers, transportation providers, manufacturers and other stakeholders would be catastrophic," the letter said. It added: "We believe immediate action is necessary, and the federal government's use of all of its available options would be helpful in heading off a shut-down and keeping the parties at the negotiating table."
US West Coast waterfront employers accuse ILWU of withholding LA-LB labor
LONG BEACH, California — Fearing that gridlock at the largest U.S. port complex is imminent, the Pacific Maritime Association today blasted the International Longshore and Warehouse Union for withholding skilled labor at Los Angeles-Long Beach. While at least a dozen factors contribute to port congestion in Southern California, "it is the ILWU slowdowns that now have the potential to bring the port complex to the brink of gridlock," PMA spokesman said Wade Gates said in a release. The ports of Seattle and Tacoma have also been slammed by ILWU actions that began last weekend. "The ILWU's job actions, which have already crippled operations at the ports of Seattle and Tacoma, now threaten to do the same in Los Angeles and Long Beach. Together these four ports collectively handle nearly 80 percent of all containerized cargo at West Coast ports," Gates said. Withholding workers that have been trained to operate container-handling equipment in the terminal yards is now the tactic of choice in Los Angeles-Long Beach. Most of the container yards at the 13 terminals in Southern California are filled to capacity. If the yards are not decongested immediately, the next wave of weekly vessel calls scheduled to arrive this weekend will have nowhere to unload their containers. Some terminal operators report that they have been working vessels with only two ship-to-shore cranes rather that four or five. They are devoting most of their skilled equipment operators to the yards in a desperate effort to decongest the terminals. However, the ILWU is reportedly dispatching only 50 percent of the skilled equipment operators that employers are seeking each day.
"As a result, the PMA estimates that the ILWU's withholding of skilled workers will leave half of the yard crane positions unfilled unless corrective actions are taken," Gates said. If this condition persists, it will take the terminals at least a week to completely work each vessel. Ships will continue to be forced to sit at anchor awaiting berths. The ILWU on the West Coast has been working without a contract since the previous contract expired on July 1. With no contract in place, the grievance machinery that allows the PMA and the ILWU to seek immediate arbitration on labor issues is not in effect. Employers therefore have no leverage over longshoremen, other than a lockout, to seek relief. Both the ILWU and the PMA pledged onJuly 1 to continue bargaining in good faith and to maintain normal cargo-handling operations. That was in fact the scenario that unfolded for the ensuing four months. However, the ILWU last Friday began slow-down operations in Tacoma, the PMA stated. The slowdowns began in Seattle over the weekend, and they continued all of this week. The PMA stated that cargo-handling productivity in the Pacific Northwest down 40 to 60 percent. The job actions spread to Los Angeles-Long Beach on the evening shift Tuesday, and have continued non-stop since then, according to the PMA. This development is especially dangerous because the Southern California port complex handles about 70 percent of the container volume on the West Coast. This development could also indicate that the main obstacle to reaching a contract settlement is not at the coast level, but rather in Los Angeles-Long Beach, where the ILWU local is fighting the introduction of automation. In an Oct. 21 ILWU Local 13 electronic bulletin, the union's largest local charged that the automated machines being installed at the TraPac terminal in Los Angeles were unsafe. "Until the union has determined that the automated operation is safe, it will remain SHUT DOWN!" the bulletin stated. If the automation issue in Southern California is in fact impeding progress toward settlement of a coast wide contract, this could indicate that the ILWU leadership is losing control over its locals. This past week's job actions in Southern California and in the Pacific Northwest could be pointing in that direction.
The ILWU was not immediately available for comment.
CMA/CGM – TRANS PACIFIC CUSTOMER ADVISORY
Due to the continuous work slowdown affecting the port of Seattle, which prevented the CMA CGM Dalila Voyage USA91E from operating, we have had no choice but to depart the terminal with your container(s) remaining onboard. We sincerely regret the inconvenience caused by this force majeure event, and unfortunately have no alternative but to reserve our rights to invoke clause 10 of our bill of lading. We are currently working on contingency plans to deliver cargo as quickly as possible and will communicate it as soon as details are finalized.
US farmers howl as potatoes, fruit risk rotting in dock dispute
AMERICAN perishable food exporters are becoming frantic with congestion in LA and Long Beach ports and deliberate go-slows by Dockers in Seattle and Tacoma. "As it stands right now, I have potatoes I am shipping to many countries – nearly 50 containers just this week alone," said the exporter, whose statement was supplied by Peter Friedmann of the Agriculture Transportation Coalition.  "So far, I have shipped about six containers and may not have any more than three to five more containers shipped this week. If this continues, my buyers would be forced to buy from another country because they would need stable supply," he said. Meanwhile, down south two bulk carriers joined the queue of ships waiting to berth in Los Angeles or Long Beach as congestion mounted, reports Lloyd's List. A total of 14 ships were at anchor outside the harbor on afternoon after the number grew by two during the day. Seventy ships are within the precincts of the San Pedro Bay ports, but only 49 are at berth and another 21 anchored.Talks between the International Longshore and Warehouse Union (ILWU) and the employers bargaining unit, the Pacific Maritime Association (PMA), appear deadlocked over waterfront automation. Tacoma port reported terminal operators sending Dockers home halfway through shifts because their work was too slow, reports American Shipper.
The window for effective strike action is closing fast because the peak season ends in a few weeks. When it does, a strike will have much less impact. Another potato farmer said: "This is turning into a disaster. We have recently secured new export business in the millions of pounds in Australia and Korea. Additional business gains in Philippines and China are all now at risk. "Shipping in excess of 17,000 FCLs off the west coast annually," the farmer continued, "we are not only risking trade with our foreign partners, but forcing the shutdown of production facilities in the PNW [Pacific North West] as we have nowhere to go with our finished goods."  Said a Washington state fruit farmer: "We have been holding US$66,668 of product that is supposed to ship in two containers on a carrier and $82,188.50 of product for three containers on another carrier all week.  "These products all need to make the voyage to South American markets in time for their holidays. If they do not ship, we will lose the sales entirely, as my customers cannot sell what they do not have, and no one gets a second swing at fresh produce, unlike durable goods." he said.
CMA CGM announce low sulphur fuel surcharges from January (These are real charges that are coming in about 6 weeks, customers need to be aware and plan to budget!)
FRENCH shipping giant CMA CGM has announced its own low sulphur fuel surcharges to be applied on January 1 when more costly fuel is mandated in north European and North American waters. The surcharge, like the others recently announced by other shipping lines will vary according to the distance cargo must transit emission control areas (ECA). For Asia-north Europe routes the surcharge of will be US$25 per TEU, or $50 per FEU. Services from Asia to west coast Canada will run $38 per TEU. The highest, $165 per TEU to be charged by MSC is for cargo between the Baltic and Montreal.  Maersk announced in September that it will charge just $30 per FEU on Asia to north European services, while MSC confirmed charges of $15 per TEU. Customers will be able to check the exact low-sulphur surcharges on all of CMA CGM services from December 1 via a "Charges finder" tool on the company website.
Matson profit up 25.7%, but results marred by molasses spill fine
MATSON, a leading American carrier in the Pacific, posted a year-on-year third quarter net profit increase of 25.7 per cent to US$21.5 million year on year, drawn on revenues of $441.8 million, up 6.5 per cent. Quarterly operating profit was up 67.7 per cent operating income of $42.6 million from ocean transport, but this was marred by fines from last year's molasses spill in Honolulu Harbor and an adverse arbitration ruling. For the nine-month period ending September 30, the Honolulu-based Matson reported net income of $43 million drawn on revenues of $1.27 billion, up four per cent.
"The Hawaii economy is showing increased vibrancy, and we are earning our share of this growth," said Matson president and CEO Matt Cox.  "We had a strong third quarter this year, the result of a rebound in container carriage in our core Hawaii market, timing of fuel surcharge recoveries, higher freight yields and continuing improvements at logistics," he said.  But Mr. Cox conceded the company has "incurred several unfavorable items in the third quarter of last year which affected year-over-year comparisons". He was referring to a $2.1 million fine and other expenses related to the molasses spill in Honolulu Harbor in September 2013.  In addition, there was "an adverse arbitration decision of $3.8 million related to previously co-owned Guam terminal assets and a $2.2 million tax allocation item related to the company separation from Alexander & Baldwin Inc.".  In the fourth quarter, Matson expects continued market growth in the Hawaii trade, "modestly higher" than the fourth quarter of 2013.  "A competitor is expected to launch new containership capacity into the Hawaii trade early in 2015, and therefore, is not expected to impact for the remainder of 2014," said the company statement.
German train drivers strike over pay and right to represent stewards
GERMAN train drivers went on strike this week against state-owned Deutsche Bahn which prompted an intervention from Chancellor Angela Merkel who called for a mediator, Reuters reports. They plan to continue the strike over weekend, making it the longest strike in the post-war history of the German railway. Deutsche Bahn's forwarding unit DB Schenker has warned of "significant disruption to freight services".  A spokesman for DB Schenker told Lloyd's Loading List that initial estimates of the strike impact pointed to the company freight train schedules being reduced by half.  or our customers in Germany and abroad, that means delays and restrictions on their shipments, he said. Europe biggest rail freight company operates close to 5,000 trains daily and last year moved 390 million tons of freight.
Sixty per cent of DB Schenker Rail's transport services are pan-European but has launched an eastbound service between Hamburg and Zhengzhou. Deutsche Bahn urged the GDL train drivers' union, with its 20,000 members, to accept mediation talks and abandon the strike over power and pay. But the union, leading its sixth strike in two months, rejected mediation. The union is demanding the right to negotiate for 17,000 train stewards. It also seeks a five per cent pay increase for drivers and a shorter working week of 37 hours, down from 39. Mrs. Merkel, who rarely comments on industrial disputes, urged the train drivers to act with restraint. "I can only appeal to their sense of responsibility to find solutions which do the least possible damage to us as a country," she told reporters. A rail strike of more than three days could cost the economy up to EUR100 million (US$126 million) a day, according to the Cologne Institute for Economic Research.
China to import Washington state apples after 2012 ban lifted
A SUSPENSION on imports of red and golden delicious apples from Washington state will be lifted by China. The Chinese market for Washington state apples was valued at US$6.5 million in 2011, according to the US Department of Agriculture (USDA). In 2012, China's General Administration of Quality Supervision, Inspection and Quarantine banned imports of red and golden delicious apples from Washington due to the repeated interception of three apple pests: speck rot, bull's-eye rot and Sphaeropsis rot, reported American Shipper.  To lift this suspension, the Animal and Plant Health Inspection Service of the USDA worked with the US apple industry to develop additional safeguards to address China's concerns about these pests.  Some of the new measures include cold storage and visual inspection of apples prior to shipping to ensure there is no evidence of these diseases.
IAG Cargo plans quick short-haul service to rival Euro trucking
IAG CARGO has launched a new service to rival trucking as well as increase use of cargo space on its narrow-body aircraft on its short-haul network in Europe.  The service, called EuroConnector, will allow customers to connect to IAG Cargo's 114 European destinations within either 24 or 28 hours. The carrier said the launch is timed to coincide with peak business demand in the run up to Christmas. All routings are via Heathrow, Gatwick, Madrid or Barcelona . The service is available for shipments of less than 300 kilograms. Booking cut-off times range from two to six hours depending on whether the cargo is loose or intact. "We took internal and external views when thinking about this service," said Camilo Garcia, head of global key accounts for IAG Cargo.
"We talked with customers and discussed how we can help them obtain financial benefits by placing their freight at their destinations at the time they need it," Mr. Garcia said. IAG sees EuroConnector as an alternative to trucking. Mr. Garcia expects larger European air freight hubs to be its biggest customers. "We clearly see some of the hubs in Germany, Italy and France taking advantage of this service, as well as hubs in some of the Eastern European countries," he said. Mr. Garcia said he felt the timing is right for the new service as there is already increased volume as Christmas approaches. Said IAG Cargo CEO Steve Gunning: "EuroConnector offers global businesses a choice of time-definite, cost-effective solutions for shipping goods into, around and out of Europe."  IAG Cargo is the business created following the merger of British Airways World Cargo and Iberia Cargo in April 2011. In 2013 the operations of British Airways World Cargo and Iberia Cargo had joint turnover of EUR1.07 billion (US$1.3 billion).
Asia-Europe Shanghai rate slips 10% after 88% gain week before
ASIA-EUROPE spot rates started to slide after a rapid rise the week before on the Shanghai Containerized Freight Index (SCFI), falling 10.4 per cent to US$1,175 per TEU by Friday's close, Reuters reports. The decline came after last week's jump of 88 per cent on the Far East-northern Europe route, the world's busiest, where box rates have only increased in 12 weeks and fallen in 32 this year. "Within just one week the most recent general rate increases have eroded 22 per cent, reflecting how ineffective they are at improving revenue streams," said container derivative trader Richard Ward from Freight Investor Services in London. In the week through Friday, rates rose 7.8 per cent from Asia to ports in the Mediterranean, fell by 3.1 per cent to ports on the US west coast and were down 2.6 per cent to US east coast ports.
LA-Long Beach snarl up worsens, truckers seek freedom from rest rules
DWELL times at Los Angeles and Long Beach now average 6-21 days depending on the terminal, says DHL Global Forwarding Asia Pacific chief David Goldberg, reports Lloyd's List. Vessels are also sitting at anchor two to five days waiting for a berth, he said. vessel discharge is taking three to five days longer due to the lack of labor and because the terminals have run out of room to unload the vessels.?
On top of that, harbor truckers are chaffing at new federal rest rules, which now prevent them from working more hours than allowed, reports the Long Beach Press Telegram.  Increasingly tense contract talks between the International Longshore and Warehouse Union (ILWU) and the employers bargaining unit, the Pacific Maritime Association, have prompted go-slow campaigns by Dockers.  Said Transpacific Stabilization Agreement (TSA) spokesman Niels Erich: "Terminal consolidation and congestion, longshore labor negotiations, a transition in chassis management and shortages of truck and rail capacity have all combined with a sustained peak season to back up cargo in the terminals and, increasingly, aboard ships awaiting berth." UPS warns customers to expect port congestion for the foreseeable future,  Said DHL's Mr. Goldberg: the shortage of truck drivers nationwide has also caused delays in getting trucking appointments and some truckers have refused to go into the ports because of the delays in being able to retrieve loads for delivery."
He also said chassis are now controlled by leasing companies which have chassis pools outside the port area, causing further delays because truckers must now go to one location for the chassis and then to the terminal for pickup. Finding it impossible to work under new federal rest period rules, the Harbor Trucking Association is seeking an exemption from Federal Motor Carrier Safety Administration requiring a 34-hour rest period for truckers. An exemption would allow one of the biggest terminal operators on the waterfront, Long Beach Container Terminal (LBCT), to open its gates on Sundays to move backed-up cargo. "Something has to be done," said LBCT president Anthony Otto, whose terminal already is open Friday nights to improve goods flow. "We need to move freight. The same story I get from everyone is, 'I'd love to come on Sunday, but I've run out of hours,'" Mr. Otto said.
MOL: 'We must have 18,000-TEUers if G6 is to compete with Ocean3 and 2M'
JAPANESE shipping giant Mitsui OSK Lines (MOL) – a member of the G6 shipping alliance – has confirmed it is close to chartering 18,000-TEU or larger ship from Hong Kong-administered Seaspan or a Japanese ship owning charterer. "2M and Ocean Three will place larger vessels to get an advantage in system costs. We will follow them. As long as they rely on 18,000 to 20,000-TEU vessels, G6 will need to compete," MOL managing executive officer Masahiro Tanabe told Lloyd's List. The Ocean Three network, made up of CMA CGM, China Shipping and United Arab Shipping Co, will also have 20 ships in the 16,000 – 19,000 TEU range by 2017. MOL is "ready to place those biggest containerships in certain trades to stay cost competitive" with a decision expected by January, said Mr. Tanabe.  G6 alliance members, MOL, Hapag-Lloyd, NYK Line, OOCL, APL and Hyundai Merchant Marine, have the smallest average vessel size, so some member lines have been talks about bigger ships for months. These developments tally with comments from Seaspan chief executive Gerry Wang earlier this week when he said the company was close to ordering ships of between 18,000 and 20,000 TEU.
CMA, Hapag refuse cargo for Benghazi as fighting engulfs port
SHIPPING lines are not taking cargo for the Libyan port of Benghazi as warring factions engage each other in the port area. Both CMA CGM and Hapag-Lloyd have issued customer circulars warning that the port of Benghazi has been closed, reports Lloyd's List. The port provides container, ro-ro and tanker berths and is the main port in eastern Libya. The Libyan army is attempting to retake the port area from the rebel militias. CMA CGM said cargo destined for Benghazi would be stopped at Malta and consignees would be contacted to check the possibility of receiving cargo at one of the other three Libyan ports; Tripoli, El Khoms or Misurata.  Hapag-Lloyd said it would not accept any cargo destined for the port until further notice. "Unfortunately the fighting is still going on, and at the moment we have no information about the actual situation," said its notice to trade.
China seeks own trade deal to eclipse US-led Trans-Pacific Partnership pact
CHINA now wants its own regional trade deal to replace the US-backed Asia-Pacific regional free trade pact, Reuters reports. China is promoting its own Free Trade Area of the Asia-Pacific (FTAAP) plan ahead of this month's Asia Pacific Economic Cooperation meeting, said the report. Critics say Beijing is using the FTAAP to change the focus from talks on the Trans-Pacific Partnership (TPP) plan, that excludes China because partners cannot live with market restrictions in the Chinese economy. Chinese assistant Commerce Minister Wang Shouwen told reporters he intends to press for its FTAAP scheme, which is supported by all 21 APEC members, he says.  "We hope we can adopt some concrete measures to make progress on the path to realizing the (FTAAP) vision presented by leaders in 2006," Mr. Wang said. "In establishing the FTAAP, so far we have unanimous support from all members. Of course, we are still in discussion on some details," he said.
The Wall Street Journal reported the US had blocked China's efforts to use the APEC summit to push for a feasibility study on the FTAAP. "There are blockages or conflicts such as you mentioned," Mr. Wang told reporters. Some experts view efforts to set up the 12-nation TPP as an economic framework as support for Washington's "pivot" to Asia, but China is reluctant because it risks its isolation from markets in the region. Mr. Wang said China was maintaining a "positive stance" on signing the Information Technology Agreement (ITA) at the WTO, which requires signatories to eliminate duties on some IT products. The US and Europe blame China for asking for too many exemptions to protect their position as the world's biggest electronics exporter.
Food scares, growing middle class boosts China's grain imports
CHINA's appetite for higher quality products that would sustain consumption of protein-rich farm commodities is increasing due to a string of food safety scandals. China is toughening its fight against food safety violators in the face of rising incidents of food scares since a deadly scandal in 2008 when dairy tainted with industrial chemical melamine led to the deaths of at least six infants. It is also prompting the country, the world's top importer of soybeans and a major buyer of corn, to move from backyard hog farms to mechanized modern plants requiring higher volumes of grain-based compound feeds, reported Reuters.
"The Chinese population has become highly sensitized to food safety and rightly so," said Cargill vice chairman of commodities trading Paul Conway. "For commodities which go into direct human consumption or via meat, we don't see a slowdown in China." A growing middle-class that craves high-protein and safe food products would also ensure China's consumption of agricultural commodities would remain high even as economic growth slows to six to seven per cent. "We are positive not only on China but on the region generally about the emergence of a stronger and more vibrant middle class who demand more variety and better quality in their food," Mr. Conway said. China's shift to a consumption-driven economic expansion and away from infrastructure that could see rapid growth in its environment, healthcare and education sectors will also require more higher quality food, said Mr. Conway. With sales of US$134.9 billion in fiscal 2014, Cargill expects its global grain business to double in seven to eight years with Asia growing at twice the pace, supported by thriving consumption in China, India and Indonesia, he said.