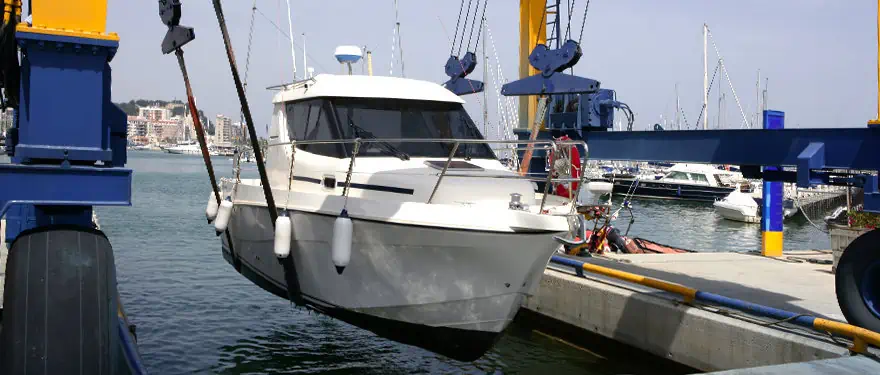 Shipping Tip – Premiere Boat Shipping Services
Although known primarily for our vehicle shipping services, CFR Classic is also a premiere boat and watercraft shipper, offering worldwide boat shipping services & transport from the US and Canada to all over the world. Our experienced shipping agents will assist you from start to finish with all your boat shipping logistics, ensuring fast, secure and efficient delivery of your boat, yacht, or oversize watercraft. Our customer service sets us apart – we'll handle every aspect of your boat shipment, including US or Canada customs documentation.
CFR Classic offers reliable domestic and international boat & marine vessel shipping services at very affordable rates! With over twenty years of experience in the shipping industry, we're ready to provide you with reliable and expedited worldwide boat shipping services. Count on CFR Classic for dependable and expedited yacht and watercraft shipping nationwide and all over the world, no matter your destination.
CFR Classic offers a variety of boat shipping services, including:
Boat Transportation
New Boat Shipping
Used Boat Shipping
Overseas Boat Shipping
Lift On / Lift Off
Roll On / Roll Off
Open Top Flat Racks
Boat Inspections
Marine Insurance
No matter if you need to ship a single yacht, or a whole fleet of watercraft, our dedicated staff is ready to assist you in finding the best shipping solution for your needs and budget. From domestic boat shipping to international shipping services, we have the experience necessary to make sure your shipment arrives safely and on time. Ready to ship? Request a free quote. Quotes are available online, with a guaranteed response within 24 hours.
Our knowledgeable shipping agents are just a phone call away at 1-888-886-6683 to answer any questions you may have. They'll always be on hand to assist you throughout the whole boat shipping process, from clearing customs to arranging for convenient pick up or drop off of your cargo. Please don't hesitate to contact us with any shipping questions you may have.