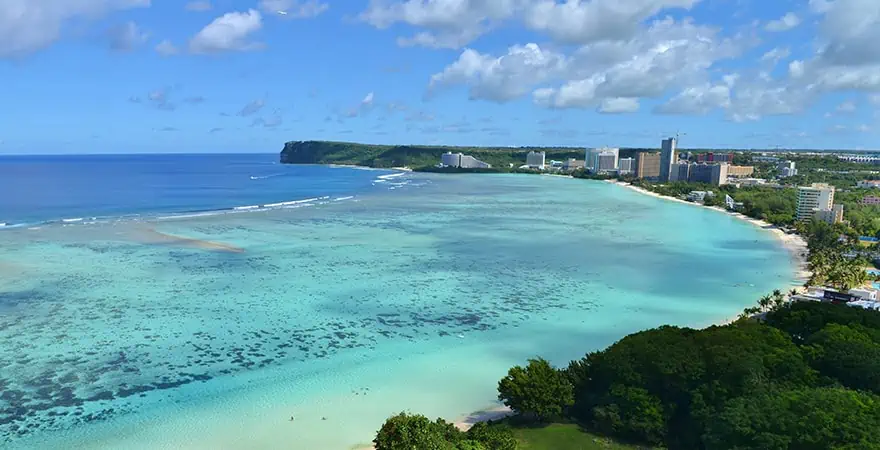 Port of Guam modernizes port with Navis N4 System
Navis and the Port Authority of Guam (PAG) announced that the terminal has gone live with the Navis N4 terminal operating system (TOS). PAG, the only seaport in Guam, is in the midst of a major initiative for port modernization, and terminal operators turned to the industry-leading terminal solutions provider Navis to supplement improvements in terminal handling equipment.
The Port of Guam is a government-owned port that serves as a transshipment hub for the Pacific, servicing the CNMI, Palau, FSM and the Marshall Islands. PAG is a multi-purpose port handling various types of cargo including containers, breakbulk, bulk and RORO operations, and has delivered a TEU of over 177,000 in 2016.
PAG implemented the new TOS with the goal of improving customer service through reducing gate turnaround time and overall vessel and berth productivity. PAG has recently acquired new cargo handling equipment that has been integrated into the N4 TOS, alongside real-time container tracking, all EDI capabilities, a community access portal, and integrated tariff and billing systems.
"During the last few years the Port Authority of Guam has aggressively implemented its Port Modernization Program. In collaboration with our federal, military and private sector partners, we have completed milestone projects never before seen in the Port's history of existence, including the expanding of our container yard, the reconfiguring of our terminal gate and reducing turnaround for incoming and outgoing terminal traffic," stated General Manager Joanne Brown. "The acquisition of Navis N4 has taken our organization to another level. The implementation of the TOS will not only improve the Port's tariff/billing system but more importantly, it will result in a faster and more efficient movement of cargo to its final destination."
"The Port of Guam is a key gateway to ocean trade in the Pacific, and Navis is excited to have the opportunity to work with the Port Authority on the modernization of its terminal," said Mark Welles, VP of Japan and Asia Pacific for Navis. "As PAG is looking to implement a higher level of terminal technology, including new yard equipment and automation processes, N4 stands out in the industry as the best option available for terminals across the world."
CFR Classic has a wide network of agents throughout the Pacific, and can arrange for vehicle shipping to Guam, as well as the Northern Mariana Island of Saipan. Request a quote online, or contact one of our dedicated agents – they'll help you navigate through the vehicle shipping process from start to finish.
Source: PORT AUTHORITY OF GUAM REPLACES IN-HOUSE OPERATING SYSTEM WITH NAVIS N4 TO INCREASE TERMINAL EFFICIENCY.