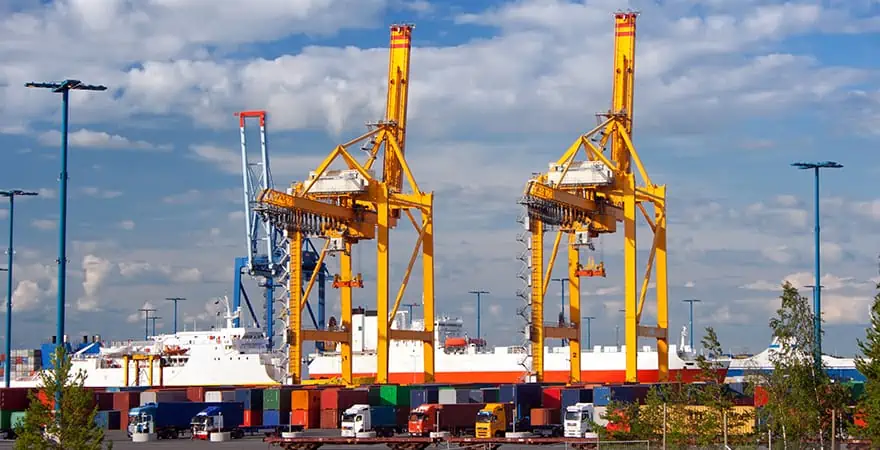 Destination Spotlight: Car Shipping from USA to Finland
Need expert car shipping services from USA to Finland? CFR Classic is a leading international vehicle shipper with an extensive network of professional shipping agents throughout Finland, including: Helsinki, Kotka, Naantali, Porvoo, Raahe and Rauma. The car shipping and import process to Finland may seem difficult, but our experienced shipping agents will assist you every step of the way. We offer a variety of car shipping options to match every budget, from Roll-On/Roll-Off services to fully enclosed containerized shipping. All vehicles shipped via enclosed container are loaded using our industry-leading R-Rak Loading System, a modern system that doesn't rely on potentially damaging wood & nails and allows the safe loading of multiple vehicles into a single container.
See why many Fortune 500 companies and auto manufacturers like Tesla Motors have chosen CFR Classic as their leading vehicle shipping solution. We can transport vehicles to Finland and just about anywhere else in the world, providing reliable nationwide coast to coast transportation, as well as international vehicle shipping. Depend on us for reliable and expedited vehicle relocation services.
Request a free online quote – we guarantee a 24-hour response for most international vehicle shipping quotes. Ready to ship? We can pick up vehicles anywhere in the United States, or arrange for drop-off at one of our warehouses across the US, including Los Angeles, Miami and New York. Get in touch with one of our experienced shipping agents today, our dedicated team of shipping specialists are always a phone call away to answer any questions you may have. As a worldwide shipper, we also offer boat shipping, commercial cargo shipping solutions, expedited air freight shipping and international moving services.
Want more information on international car shipping? Visit our online vehicle shipping guides for additional information on global vehicle shipping, including customs documentation, taxes and vehicle homologation information.