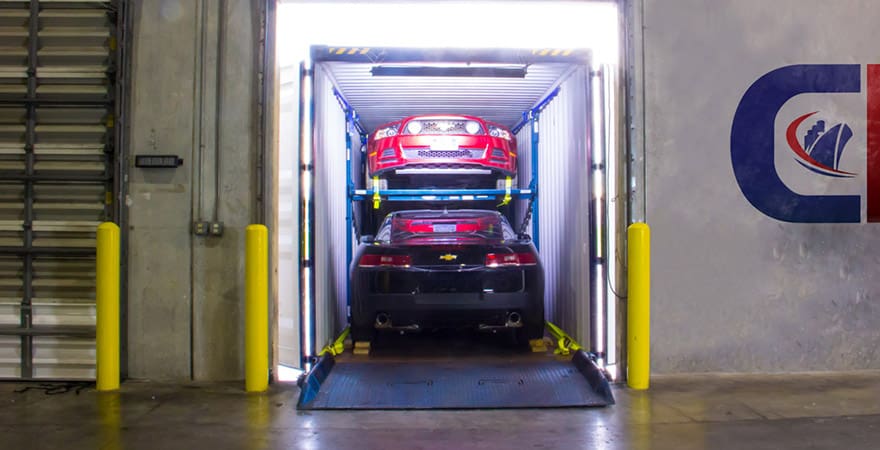 CFR Classic talks Containerization with Automotive Logistics
Automotive Logistics, the leading resource for global automotive logistics news, recently released an in-depth article on Containerization.  While Ro-Ro is the traditional method of shipping finished vehicles, containerization is becoming increasingly viable as the automotive industry decentralizes and introduces more EVs. As a leading international logistics provider, CFR Classic' expertise lies in shipping cars in containers.
Christoph Seitz, Co-Owner of CFR Classic, discusses the benefits of shipping cars in containers, opportunities in Asia, and containers as a solution for the shipment of electric vehicles (EVs):
"Essentially, for any lane where ro-ro is not the ideal solution, because of various factors such as cost, multiple transshipments or handovers, transit time, infrequency or critical mass, containerization with racks makes sense,"
CFR Classic' container services really took off with volume business from Tesla, and Seitz says the opportunity presented by the EV sector is enhanced by the fact that EV start-ups are looking beyond the legacy of ro-ro tenders.
"China's dramatic increase in EV activity provides a lot of opportunity because, just like Tesla was back in 2013, most EV start-ups are much more open-minded to alternative solutions to the traditional ro-ro model,"
 -Christoph Seitz
Read more: Containerisation: Why automotive logistics needs to think inside the box.