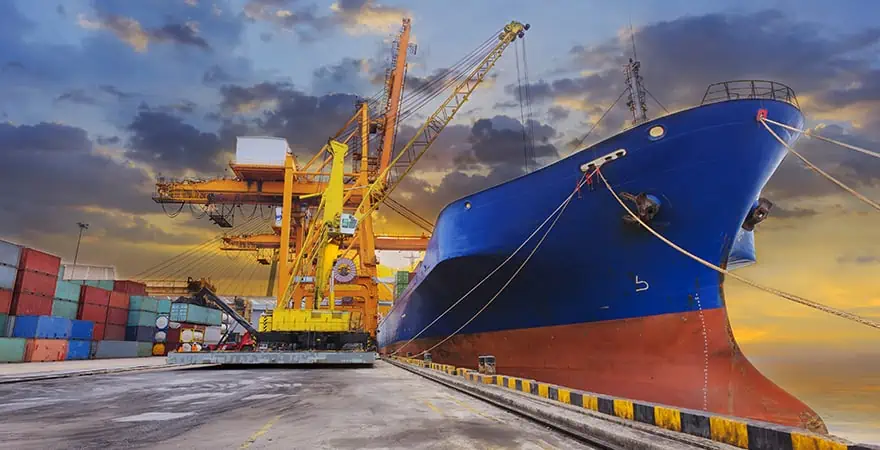 US Imports Set to Rise after a Solid 2016
Despite surplus inventory levels, lower consumer spending, Hanjin Shipping's collapse and several other detrimental factors, US containerized imports maintained an upward trend in 2016, rising an estimated 3.6% for a record of 20.4 million 20-foot equivalent units. Mario Moreno, senior economist for the IHS Maritime & Trade, reports an expected increase in imports in 2017, as well as a rise in exports for the first time in years. US containerized imports are anticipated to grow 4 to 5 percent in 2017, for a new peak of roughly 21.4 million TEUs. Except for Africa and Oceania, increases were seen across all sub-regional markets. With 1.44% of growth, Northeast Asia contributed most to import trade, followed by Southeast Asia at 0.88%.
46.8% of total US inbound trade comes from China, as the main supplier of containerized goods to the United States. However, China's market share of US containerized imports may decline in the coming years as the Trump administration starts to form trade policy, with President-elect Donald Trump saying his administration would impose 35 percent tariffs on Chinese imports, pledging to walk away from the Trans-Pacific Partnership and renegotiate the North American Free Trade Agreement in his first 100 days of office.
Moreno reports that although friction over trade and currency is likely to remain elevated in the next few years, an all-out trade war between China and the US seems unlikely as both nations have a lot to lose. Retaliatory tariffs would be far costlier for China, in balance-of-trade terms alone. Nearly 17 percent of Chinese exports, a sum representing 4 percent of its GDP, went to the US in 2014. In contrast, less than 8 percent of US exports, or less than 1 percent of its GDP, went to China.
Pending better indications to see whether campaign rhetoric will translate into actual policy changes, analysts remain cautious in their outlook for US containerized imports in 2017 and beyond.  Risks to the export forecast are mostly of a geopolitical nature, with US export markets' economic growth coming in lower than average due to ambiguity created by Brexit and other global political factors.
Source: Journal of Commerce.