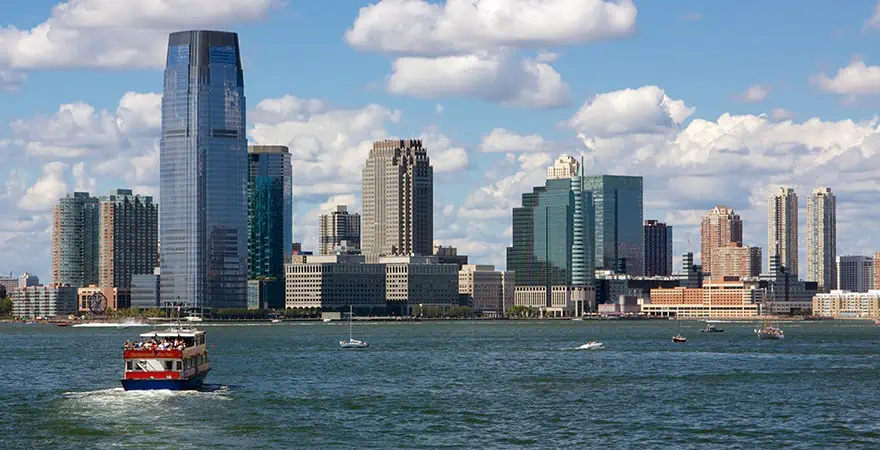 Simulation Confirms Port of NY & NJ Can Handle ULCVs through 18,000 TEUs
A state-of-the-art computer simulation has confirmed that both new classes of ultra large container vessels (ULCVs) – those handling 14,000 and 18,000 TEUS — can safely navigate the Port of New York and New Jersey. The critical components to facilitate such transits will be communication and coordination among the various port stakeholders, said officials in the Port Department of the Port Authority of New York and New Jersey.
The simulation was conducted in two phases during the second half of 2016 at the Maritime Institute of Technology and Graduate Studies (MITAGS) in Linthicum Heights, Maryland. The port's major stakeholders – specifically a partnership between the NJ Office of Maritime Resources, New York Shipping Association (NYSA), and the port's three vessel pilot organizations — felt it was vital to conduct a full-mission ship simulation study to identify best practices for the safe and efficient handling of ULCV transits to the port's major container terminals.
Notably, the simulation factored in the new controlling depth (50 feet) of the port's major navigation channels as well as the new working height of the Bayonne Bridge once the Port Authority of New York and New Jersey completes its "Raise the Roadway" Program in 2017.
The simulation established some important parameters for the handling of ULCVs at the Port of New York and New Jersey. For example, there will be limitations on which part of the tidal cycle these vessels can transit, as well as speed, visibility and maximum wind conditions.
The simulation's results were briefed at the NYSA Annual Luncheon. Members of the Port Authority's Port Department will establish a working group to develop a set of procedures and protocols that all port constituents will be asked to concur with in order to ensure the safety and efficiency of all waterside activities.
CFR has weekly service out of the port of New York to destinations around the world. With offices across the United States, we offer worldwide shipping solutions for every budget and schedule.
Source: Port of NY & NJ.