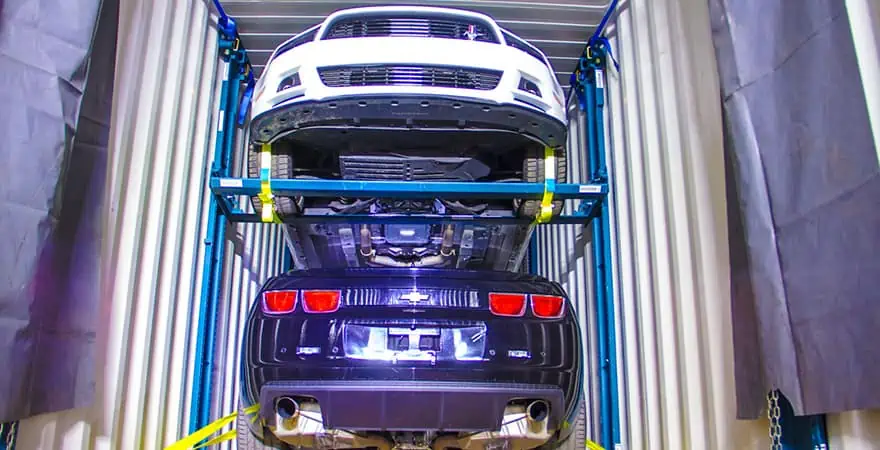 Shipping Tip – Container Shipping Limitations
Are you interested in container cargo shipping? As a global provider of container shipping solutions, CFR Classic can assist with the containerized shipping of motor vehicles, freight forwarding and moving services.
Although containerized shipping is the most secure way to move ocean freight, there are several limitations for shipping cargo in a container, including: size, weight and contents.
A 20ft container is approximately 19.5 feet long by 7.5ft high and 7.5ft wide. The weight limit for a 20ft container is approximately 20,000 pounds.
A 40ft container is approximately 39.5 feet long by by 7.5ft high and 7.5ft wide. The weight limit for a 40ft container is approximately 40,000 pounds.
Containers don't have to be purchased for export – the steamship line provides a container that needs to be returned to port at destination after unloading.
CFR Classic offers both shared and dedicated container shipping. Shared container service offers you the advantage of fully enclosed container shipping and weekly departures, sharing the costs of customs clearance, terminal handling and unloading charges with the other clients sharing the container with you. However, the container must reach capacity before shipping, so there might be a bit of wait before the container ships. A dedicated container shipment, or full container load, is dedicated solely to your cargo and there's no wait for the container to reach capacity. This benefit comes at a cost, since added container handling charges won't be shared with other clients.
In contrast to Roll-On/Roll-Off vehicle shipping, if you ship inside a container you can load items inside the vehicle. Combustible materials may not be shipped, and imports are limited to what the destination country will allow for import. CFR's expert shipping agents can help you determine whether your shipment meets export compliance regulations and the appropriate Customs documentation needed. Ready to ship? Request a free quote today.