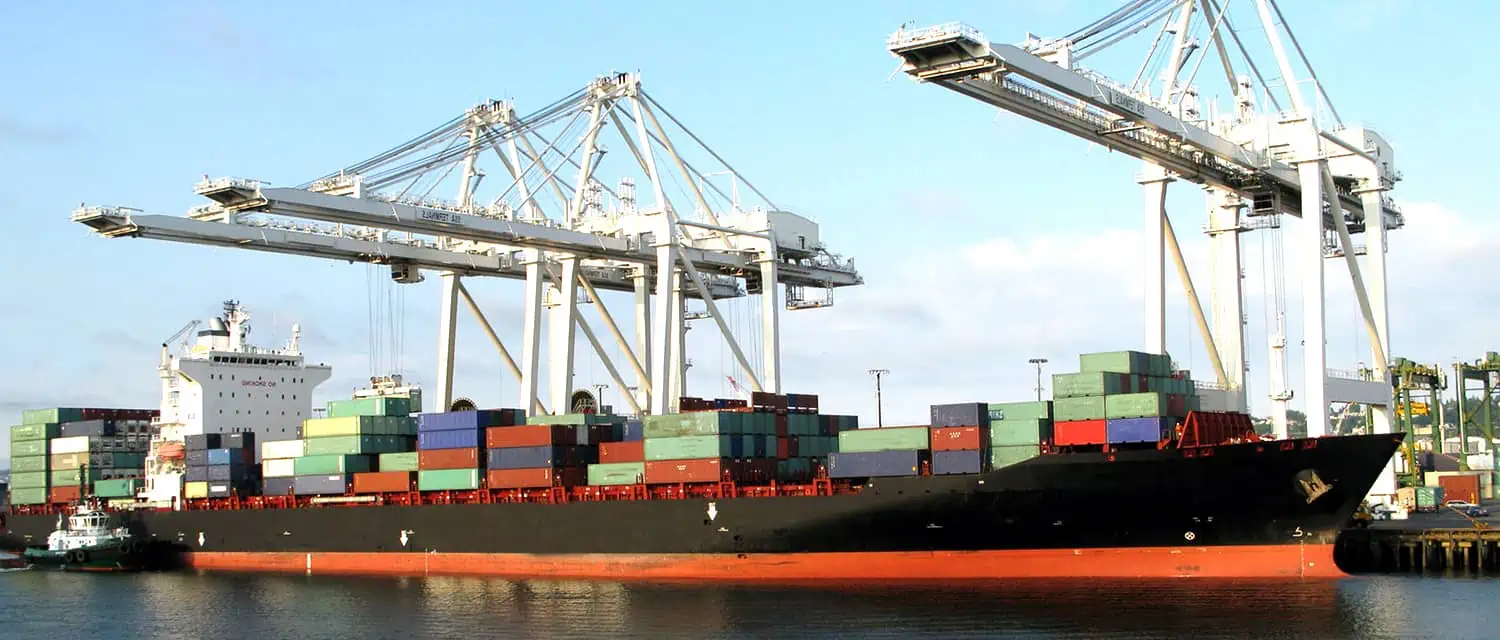 Los Angeles/Long Beach Ports Unveil Bold Clean Air Strategies
Among the core strategies the ports of Los Angeles and Long Beach are proposing for the next version of San Pedro Bay Ports Clean Air Action Plan (CAAP) are aggressively deploying zero and near-zero emission trucks and cargo-handling equipment and expanding programs that reduce ship emissions. Proposals also focus on freight infrastructure investment, innovation and technology to improve supply chain efficiency, comprehensive energy planning, and increased advocacy for stricter emissions standards and government incentives to help pay for projects that advance testing and commercialization of zero and near-zero emission vehicles.
"The Ports of Los Angeles and Long Beach are driving forces of our region's economy — they should also be models for how we move toward a more sustainable future by balancing growth and environmental stewardship," said Los Angeles Mayor Eric Garcetti. "The draft Clean Air Action Plan is an important step in our work to reduce air pollution in our communities, and take action on climate change. I look forward to working with Mayor Garcia to build on this progress and continue strengthening this plan in the coming months."
"These updates will move the region closer to a zero emissions future," said Long Beach Mayor Robert Garcia. "We have already proven that it's possible to increase jobs and trade with cleaner air and healthier communities and I want to thank all of our partners who helped make this possible."
Under the CAAP, the ports of Los Angeles and Long Beach have reduced DPM up to 85 percent, cut NOx in half, eliminated 97 percent of SOx, and lowered GHG an average of 12 percent, all while container volume has increased by 7 percent.
Developed with input from industry, government, community and environmental stakeholders, the Discussion Document recommends a new suite of incentives, lease requirements and regulatory approaches to achieve CAAP goals. They include the following near- and long-term proposals:
Clean Vehicles, Equipment Technology and Fuels
Freight Infrastructure Investment and Planning
Freight Efficiency
Energy Resource Planning
The Port of Los Angeles and Port of Long Beach are the two largest ports in the nation, first and second respectively, and combined are the ninth-largest port complex in the world. The two ports handle approximately 40 percent of the nation's total containerized import traffic and 25 percent of its total exports. Trade that flows through the San Pedro Bay ports complex generates more than 3 million jobs nationwide.
Source: Port of Los Angeles.