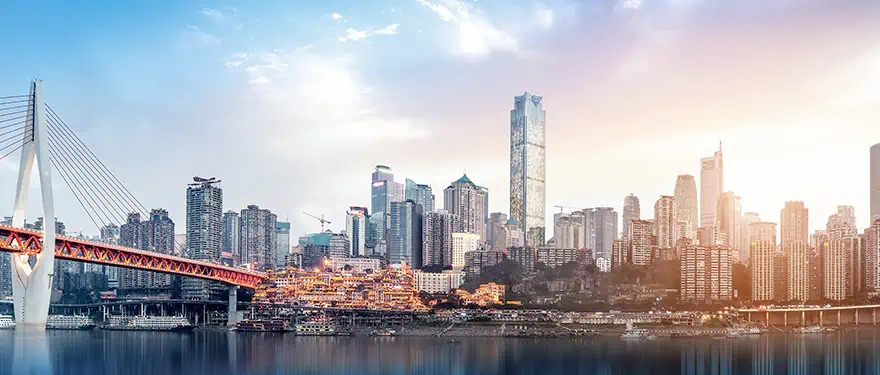 CFR Classic Establishes China Presence
CFR Classic, the world's leading forwarder for moving cars in containers, has established a team focused on the development of the China and Greater Asia markets and opened an office in Chongqing, China, in March.
Dana K. S. Lee, a 22-year veteran in the container and related solutions industry has been appointed as new Vice President – Asia Pacific, based out of CFR's Fremont, California facility, where the company processes significant volumes of containerized exports for Tesla Motors and other clients.
Joining Dana Lee is the CFR China team based in Chongqing, China: Alan So, new Sales Director – Greater China Market, a Hong Kong native with 20 years logistics and specifically rail experience in Asia, and Anna He, new Market Development Manager, a Chongqing native with a strong background in vehicle logistics and rail services.
The Greater Chongqing area boasts over 20 auto factories and is located by the Yangtze River, which connects inner China by river barges with Shanghai and other coastal cities. To the west, Chongqing and nearby Chengdu connect Europe by rail service on the so-called Silk Road.
"We are excited to commit ourselves to developing the China and larger Asia markets," says Christoph Seitz, Co-Owner of CFR Classic. "We already have existing relationships and active projects in the region, specifically in China. Now is the time to seize on the momentum and establish a regional presence with our niche product."
"The time could not be better for CFR's investment as cars in containers becomes the right solution in line with China's One Belt One Road policy for car shipments on the Silk Road between China, Europe, the Middle East and beyond," adds Lee.
"In such a vast market as China, it is also so important to implement the CFR standard and operational expertise drawing on CFR's 24 years' experience in moving cars in containers."
The use of racking systems to ship cars in containers is also prime as the region's restrictions on fossil fuel burning vehicles policies get put into place and the electric car market experiences explosive growth.
CFR is widely considered the global leader in containerized shipping of used and new autos, with more than 3000 vehicles moved per month by ocean and rail containers.  The company is known to have pioneered the use of re-usable car racking solutions in ocean containers for car manufacturers and the global classic car shipping industry.