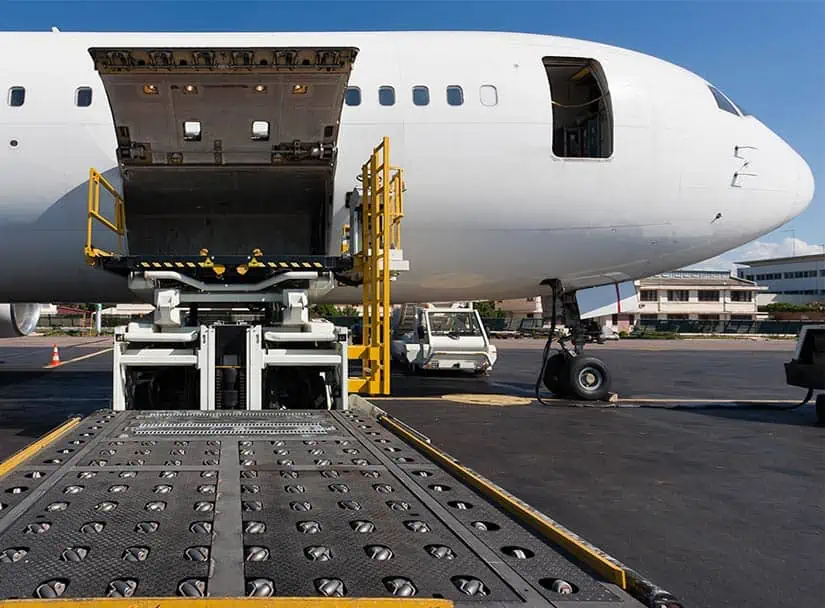 Car Air Freight Shipping – How Does International Auto Transport Work Using Jets?
Shipping a car via airborne freight offers a fast and efficient solution for getting your vehicle overseas to its chosen destination with speed and precision. Whether you need to ship your car internationally or domestically, airborne shipping offers a fast and efficient way to ship your car or personal belongings worldwide.
From expedited delivery times and global reach to secure handling and streamlined processes, airborne freight provides a range of benefits that ensure your car arrives at its destination swiftly and in excellent condition.
This comprehensive guide will provide you with valuable insights as to why this service is preferred over ocean transport. It doesn't matter if you are looking for classic car auto transport if you have an expensive exotic vehicle, we will offer further information into the efficient and time-sensitive process of transporting vehicles through air cargo services.
Understanding the Process of Car Air Shipping
Car airborne shipping is a reliable and efficient method for transporting vehicles across various distances, whether domestically or internationally. It offers the advantage of expedited delivery times, making it an attractive option for those seeking swift and secure car transportation.
Here is a brief overview of the process involved in shipping a car via cargo plane:
1. Booking and Documentation
The car airborne shipping process begins with booking the appropriate transportation service. At this stage, you will need to contact a reputable company that specializes in car airborne logistics.
The shipping company will require essential details about your vehicle, such as its make, model, vehicle identification number, dimensions, weight, and destination.
You will also need to provide the necessary documentation to transport vehicles, including the new car itself's title, registration, and any other required certificates. Remember to have important documents such as your passport and driver's license to hand.
2. Vehicle Inspection
Before shipping your car, it will undergo a thorough inspection. This step ensures that the vehicle is in proper condition and suitable for air transportation.
The inspection will check for any pre-existing physical damage, leaks, or mechanical issues that could affect the car's safety during transit.
3. Loading and Packaging
Once the inspection is complete, the car will be carefully loaded and securely packaged for air transportation.
Carriers and containers designed specifically for international auto shipping will be used to ensure the vehicle's safety during the flight.
The packaging-enclosed shipping process involves securing the car in place to prevent movement and potential damage during transit.
4. Customs Clearance
For international car air shipping, customs clearance is a critical step. A reputable car shipping company will handle all the necessary paperwork and documentation to ensure compliance with international regulations.
This includes preparing and submitting customs declarations, certificates of origin, and other required documentation for smooth transportation and customs clearance at the destination.
5. Transporting the Car by Air
Once all the necessary preparations are complete, the car will be transported via air to its destination. Aerial freight carriers equipped with specialized facilities for international car shipping will handle the vehicle transportation itself.
Throughout the flight, the car will be kept in a controlled environment to protect it from temperature fluctuations and external elements.
6. Delivery at Destination
Upon reaching the destination airport, the car will undergo another inspection to ensure its condition remains intact after transportation.
From the airport, the car will be transported to its final destination, whether it is your residence, a local vehicle dealership, or another specified location.
7. Insurance Coverage
Throughout the entire car air shipping process, it is essential to have adequate insurance coverage to protect your valuable car against any unforeseen events.
Reputable car air freight and cargo companies offer insurance options to provide peace of mind for their customers.
8. Tracking Your Shipment
Many air cargo companies offer real-time tracking services, allowing you to monitor your car's location and status during transit.
This feature provides transparency and reassurance throughout the shipping process.

The Advantages of Shipping via Car Air Freight
Shipping a car via air transport offers numerous advantages that make it an appealing choice for many. With its unparalleled speed, airborne cargo is the fastest option for international auto transport shipping, delivering your vehicle swiftly and efficiently.
Whether you need to air transport your car domestically or internationally, airborne freight provides access to a vast network of routes and airports, ensuring your vehicle can reach almost any destination worldwide.
Safety is a top priority in the international transport of airborne cargo, with carriers and containers designed specifically for car transportation, protecting your vehicle from potential damage or theft.
Airborne consignment schedules are well-regulated, providing predictability in transit times, unlike road transport which can be subject to delays.
Airborne consignments are ideal for time-sensitive shipments, making it the best method perfect for urgent sales or relocations.
It's a convenient and hassle-free process, with dedicated staff and specialized facilities for international car shipping, ensuring a smoother experience.
In addition, shipping a car via air freight reduces wear and tear on your vehicle, avoiding long journeys on roads. Real-time tracking services are often available, allowing you to monitor your car's location throughout the journey, providing peace of mind.
With its flexibility and customization options, air freight caters to your specific needs, offering door-to-door or airport-to-airport auto transport anywhere.
How Much Does It Cost to Ship a Car Overseas by Air?
Air freight is known for its speed and efficiency, but it is considered to be the most expensive method of international car shipping.
The cost of international car shipping by air can range from a few thousand dollars to several thousand dollars, with international shipments of cars typically being more expensive than domestic ones.
The cost and price of shipping a car by air can vary depending on several factors:
Distance: The farther the destination, the higher the shipping cost. Longer distances require more fuel and additional handling, which contributes to the overall expense.
Vehicle Size and Weight: Larger and heavier vehicles will cost more to ship by air as they require more space and may incur additional handling fees.
Chosen Car Shipping Service: The type of shipping service you choose can impact the cost. For example, if you opt for a door-to-door service or expedited delivery, the cost may be higher compared to terminal-to-terminal shipping or standard delivery.
Customs and Taxes: For international car shipping, customs duties, and taxes may apply, adding to the overall cost. Fees vary depending on the vehicle – for example, classic cars often are exempt from certain fees and regulations. You should also consider any associated port fees.
Insurance Coverage: The level of insurance coverage you choose for your car can also affect the shipping cost. Additional insurance for higher-value vehicles may result in higher shipping expenses.
If you are wondering how much it costs to ship a car by air freight, then it's essential to get quotes from different aerial freight companies to compare prices and services. Reputable aerial freight companies will provide transparent pricing and detailed information about the services included in the cost.
How Long Does it Take to Transport a Car By Air Freight?
The amount of time that it takes to ship a car by air varies depending on several factors, including the distance between the origin and destination, the specific air freight service chosen, and potential delays during the process to ship a car.
Generally, shipping a car via air freight is known for its speed and efficiency compared to other transportation methods.
For domestic air shipping within the same country, the process can take anywhere from a few days to a week, depending on the locations involved and the availability of flights. In some cases, expedited services may be available upon request, which can significantly reduce the transit time.
For international air shipping, the duration varies based on the distance and the customs clearance process at the destination country. On average, international air freight for car shipping can take around 1 to 2 weeks to arrive.
However, this timeframe can be affected by factors such as customs inspections, flight availability, and the specific route taken.
It's important to note that some air freight companies offer premium or express services that prioritize faster delivery times. If time is of the essence, these options may be worth considering for quicker transportation.
Why Choose CFR Classic For International Car Shipping?
When it comes to international car shipping, you can rely on CFR Classic. With years of experience in air freight transportation, we have honed our expertise to provide seamless and efficient services for shipping vehicles across borders.
Our global reach ensures that no matter where your destination lies, CFR Classic can get your car there swiftly and securely.
What sets CFR Classic apart is its commitment to customer satisfaction. From expedited shipping options to expert handling of documentation, we prioritize every aspect of the shipping process to ensure a hassle-free experience for our clients.
Our dedicated staff is always ready to assist, providing personalized support every step of the way.
With our competitive pricing and customized shipping options, CFR Classic delivers value for your investment.
Contact CFR Classic today and embark on a journey of seamless car shipping that exceeds your expectations.