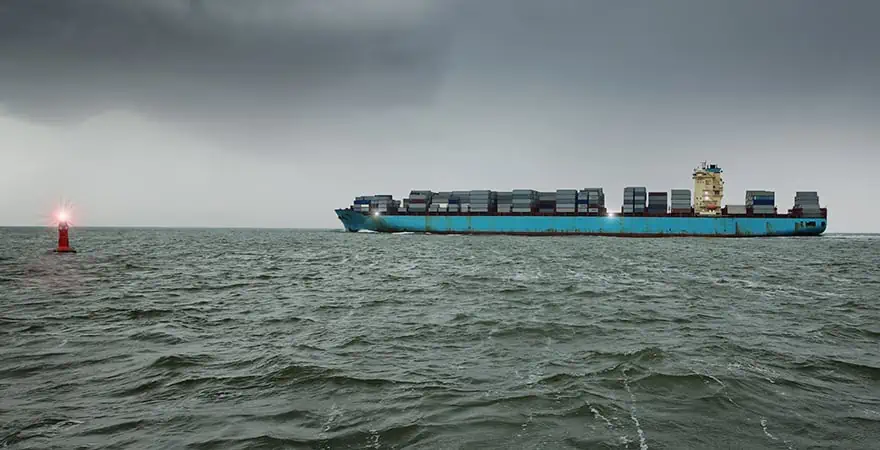 5 Reasons You Should Buy Marine Insurance
Hurricane season has officially commenced¹ and the National Hurricane Center has already issued a hurricane warning for the coast of Louisiana². One of the industries most affected by sudden violent weather patterns is the shipping logistics industry. With as many as 6,000,000 shipping containers on the ocean at a time, it's no surprise that an estimated 10,000 containers are lost at sea every year³.
If your container fell off the ship, what would YOU do? For some, this would be a small loss. For others, it would mean bankruptcy.
With that in mind, let's talk about marine insurance—and why it's important to YOU.
You ship expensive goods
Marine insurance is important for those of you who ship expensive goods. You can insure your shipment for its total value, so if any or all of your shipment is lost, you'll be reimbursed. This can make the difference between a successful financial future… and bankruptcy.
In case of general average
General average is a maritime law stating that if some containers on a ship need to be sacrificed to prevent a total loss of all cargo onboard, the owners of the remaining cargo will be required to proportionately reimburse the owners of the sacrificed cargo. The ship owner gets a right of lien over the secured cargo and will not release it until a cash deposit is paid toward the general average. This can add up to a lot of money, and marine insurance will cover the cost.
Carriers have limited liability
If a carrier damages your cargo, they have a limited responsibility of reimbursement. In many cases, the carrier is only liable to reimbursement up to $500 USD. That won't quite cut it if you're shipping $100,000 USD worth of cargo! Marine insurance will protect you from the carrier's limited liability affecting your cashflow.
Claims will be processed faster
If you don't have marine insurance and your cargo was damaged, carriers can take many months to process a liability claim. Insurance claims, however, are processed much quicker. Not only will you get more money back than otherwise, but you won't have to wait as long either!
Accidents happen
Carriers do their best to keep your cargo in good shape, and for the most part, they're pretty good at it. That's why the industry is so successful. According to worldshipping.org, the total value of goods transported by the maritime shipping industry is in excess of $4 trillion! (Yes, that's a 4 followed by 12 zeros.) But, accidents do happen. Despite their best efforts, cargo does get damaged, and it's best to be protected by marine insurance in case you're one of the unlucky ones.
So, what's going to happen to the owners of the cargo onboard the MSC Zoe? Well, one thing's for certain. Their outlook would be much better if they had insured their shipments.
Save yourself the headache. Talk to your CFR rep about insuring your next shipment.
Sources:
¹ https://www.consumer.ftc.gov/blog/2019/05/hurricane-season-starts-june-1-are-you-ready
² https://www.accuweather.com/en/weather-news/tropical-storm-barry-forms-over-gulf-expected-to-make-landfall-as-a-hurricane/441780
³ https://singularityhub.com/2011/04/05/10000-shipping-containers-lost-at-sea-each-year-heres-a-look-at-one-2/