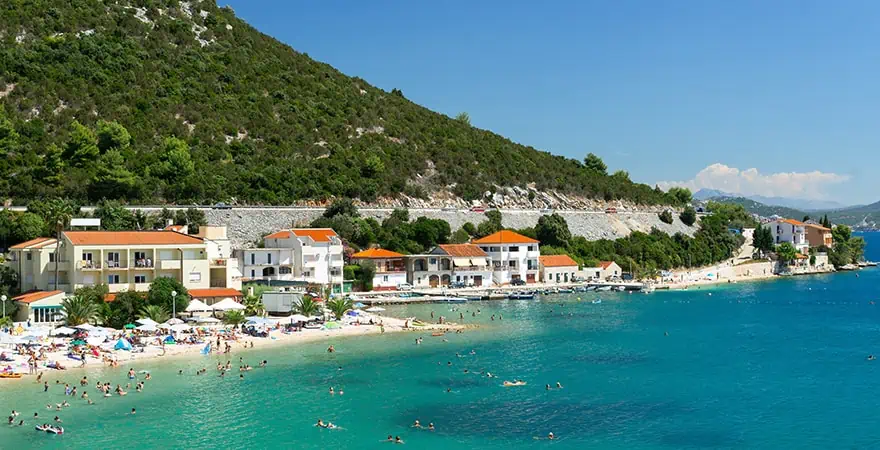 Destination Spotlight: Shipping from USA to Guam
Interested in shipping a vehicle from the United States to Guam? CFR Classic offers premiere vehicle shipping services directly to the Port of Guam, located in the Cabras island, which handles 90% of the island's imports. Working in partnership with the Guam Transport & Warehouse, we offer both Roll-On/Roll-Off vehicle shipping, as well as dedicated and shared containerized vehicle shipping, and can arrange for pickup or local delivery of your vehicle. Our expert shipping agents will assist you every step of way, including the necessary paperwork and Customs documentation to ship your car to Guam.
All vehicles shipped via container are loaded using our modern R-Rak Loading System. Compared to traditional loading of vehicles using outdated wood ramps and potentially damaging nails, our industry-leading and efficient steel racking system not only allows the loading of multiple vehicles into a single shipping container, but is a much safer and environmentally friendly option. In addition, we also offer vehicle escrow services for secure car buying, as well as vehicle sourcing, thanks to the extensive network of car buyers we've developed as leaders in the vehicle shipping industry.
Visit our Guam Vehicle Shipping Guide to learn more about our car shipping services to Guam, or learn more about the Domestic and International Vehicle Shipping services we offer. There, you can check out our convenient online vehicle shipping guides, which offer additional information specific to each destination country like customs and vehicle homologation data, our guides include: Australia, Belgium, China, Germany, UAE and UK, to name a few.
With over twenty years of experience in the worldwide shipping industry, CFR Classic offers premiere global shipping services for just about everything. From vehicles, to household moves and cargo shipping, our expert shipping agents are always just a phone call away at 1-888-886-6683 to answer any questions you may have.