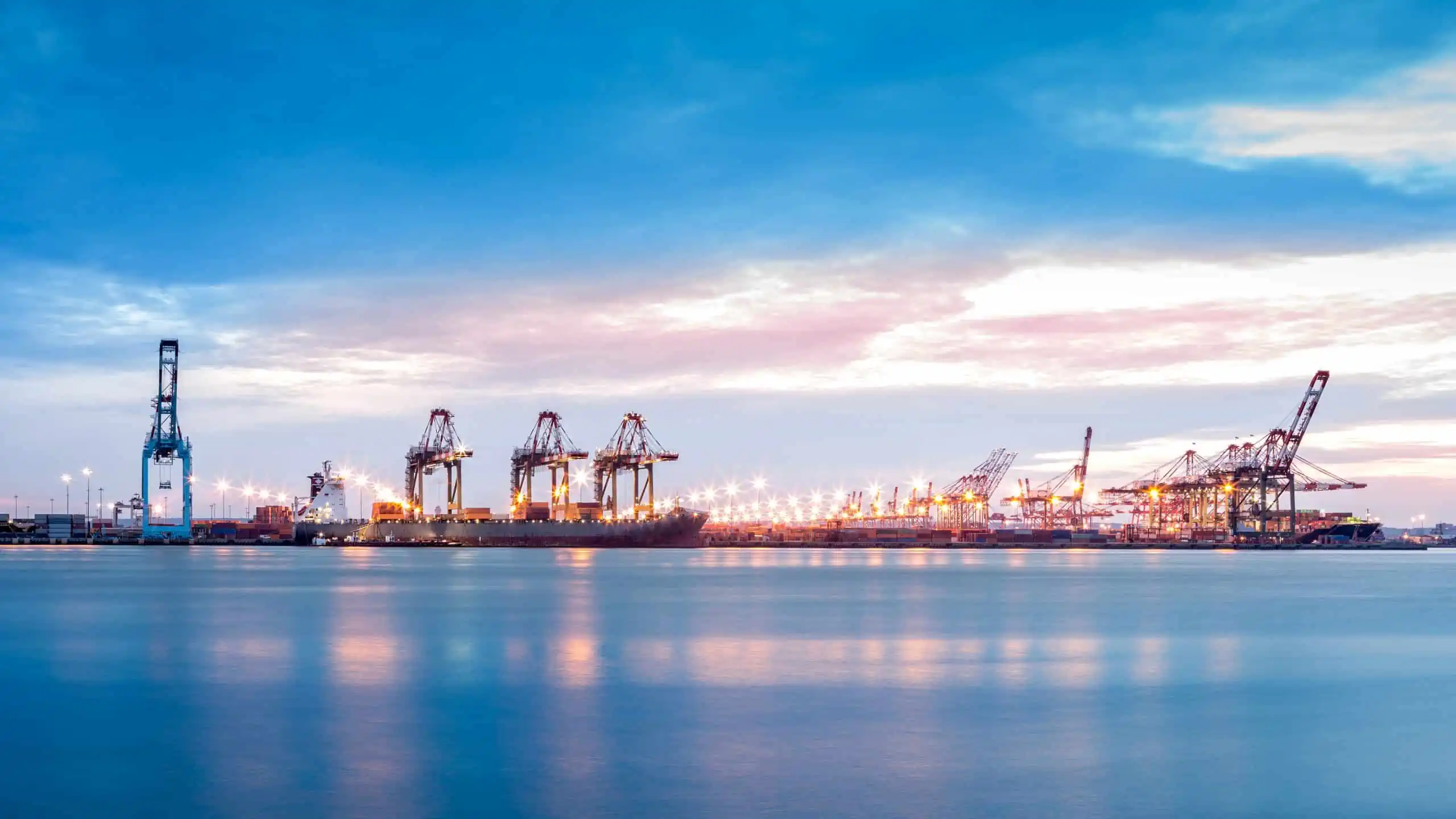 Shipping a Car to the USA
Shipping a car to the United States may seem like an overwhelming challenge, especially if you're doing it for the first time. Whether you're relocating for work, importing a classic car, or simply exploring options, understanding the intricacies of the process is crucial. From choosing the right car shipping company to understanding the legal requirements, many factors must be considered.
In this comprehensive guide, we'll walk you through the entire car shipping process, from your car shipping quotes and getting an instant car shipping estimate to the moment your vehicle arrives at its destination. We'll cover the various shipping services available, the importance of the bill of lading, the 25-year rule, and even the hidden costs you need to be aware of.
So, whether you're looking to ship your car across states or import cars from overseas, this article aims to be your one-stop resource for all of your car shipping needs.
How To Ship A Car – Finding A Car Shipping Company
When you ship a car, the most crucial step is selecting a reliable auto transport company or service. With such a wide range of options available in the auto shipping industry, making an informed decision is essential.
Here are some valuable considerations to help you make the right choice:
#1: Research and Reviews
Start by conducting thorough research on car transport companies. Look for customer reviews and ratings to gauge the reliability and quality of services the best car shipping companies offer. Check that the company is registered and compliant with the United States Department of Transportation (DOT).
#2: Get Multiple Quotes
Once you've shortlisted a few companies, the next step is to request a full car shipping service quote from each. This will give you an idea of the car shipping cost and allow you to compare car shipping services.
#3: Type of Car Shipping Service
Auto transport services offer various options, including open or enclosed transport services. The choice depends on factors such as the vehicle value and your budget. Some companies offer specialist container shipping for high-value or classic cars.
#4: Ask the Right Questions
Before you finalize your choice, inquire about the bill of lading, insurance coverage, and hidden costs. Ask about the delivery window and shipping dates to ensure they align with your schedule.
Once satisfied, choose the auto transport company that best suits your needs. Read the terms and conditions carefully and keep a copy of the bill of sale for your records.
How Much Does it Cost to Ship a Car to the United States?
One of the most frequently asked questions when shipping to the USA is the costs involved. The expense of shipping a vehicle overseas to the United States can vary widely based on several factors. Below, we break down these elements to better understand what you might expect to pay.
Factors Influencing Cost
Type of Vehicle: The size and weight of your car will impact costs. Shipping a compact car is generally less expensive than transporting an SUV or a luxury vehicle.
Shipping Method: Whether you opt for open-car or enclosed transport, your chosen method will affect the price. Enclosed transport, while offering more protection, is generally more costly.
Distance and Location: The further the shipping distance, the higher the cost. Additionally, shipping to major ports or cities may be cheaper than more remote locations.
Seasonal Fluctuations: Prices can also vary depending on the time of year. For example, shipping services may charge more during peak seasons.
Hidden Costs
The initial estimate might not include additional costs to transport your vehicle abroad, such as import duties at the destination port or additional fees for personal belongings stored in the vehicle.
Payment Methods
Different auto transport companies have varying payment policies. Some companies require a deposit upfront, while others might offer payment plans. Make sure to clarify these details when finalizing the car shipping process.
Insurance
Don't forget to factor in the cost of insurance, which can vary based on the value of the vehicle and the coverage level you choose.
Types of Shipping Methods Used by Car Transport Companies
The shipping method you choose will not only affect the cost but also the safety and condition of your vehicle upon arrival. Some of the most common car transport services include:
#1: Open Car Shipping
This is the most popular and cost-effective method. Your vehicle is transported on an open trailer alongside other cars. While this option is budget-friendly, it exposes your car to the elements and potential debris.
#2: Enclosed Transport
Enclosed transport offers added protection if you're shipping a high-value or classic car. Your vehicle is placed inside a covered trailer, shielding it from weather conditions and hazards. The enclosed car shipping method is more expensive than the open shipping service but provides extra peace of mind.
#3: Air Freight
For those who need their vehicle transported quickly or are shipping to a remote destination, air freight is an option. While this is the fastest method to ship cars, it is also the most expensive.
#4: Shared Container Shipping
In this method of car moving, your car is placed in a container alongside other vehicles or goods. This can be a cost-effective way to ship your car overseas, but it requires a longer delivery window due to the additional logistics involved.
#5: Roll-On/Roll-Off (RoRo)
With a RoRo shipping service, your vehicle is driven, loaded onto a specialized ship, and secured for the journey. This method is commonly used for international shipping and is generally more affordable than container shipping.
#6: Multi-Car Container shipping
If you're shipping more than one vehicle, some companies offer multi-car trailers that can transport several cars at once, often at a discounted rate.
#7: Door-to-Door vs. Terminal-to-Terminal
Some car shipping companies offer door-to-door service, picking up and delivering your vehicle directly to specified locations. Alternatively, terminal-to-terminal car shipping services will require you to drop off and pick up your car at designated facilities, which can be less convenient but often cheaper.
Preparing The Vehicle for Shipment
Proper preparation is key to ensuring a smooth and hassle-free car shipping process. Taking the time to prepare and ship your vehicle can help avoid delays and additional costs.
Clean Your Vehicle: It is crucial to meticulously clean your vehicle's interior and exterior before shipping it to the United States to comply with these regulations. Failure to pass the inspection could result in delays and additional expenses as the vehicle undergoes cleaning to receive customs clearance.
Vehicles transported to the United States are required to adhere to cleanliness guidelines established by the U.S. Department of Agriculture (USDA).
Remove Personal Belongings: Shipping companies often prohibit the inclusion of personal items in the vehicle during transport. Make sure you remove all personal items to avoid any complications or additional fees.
Check Fluid Levels and Battery: Ensure all fluid levels are appropriate and the battery is fully charged. Some shipping services require you to empty or reduce certain fluid levels, so checking their specific guidelines is best.
Document Existing Damage: Take clear photographs of your vehicle from multiple angles to document its condition before shipping. This can be useful in case of any disputes or insurance claims.
Disable Alarms: To prevent any disruptions during a standard car transport service, disable all alarms and security systems in the vehicle.
Spare Keys: Provide the shipping company with a set of spare keys. This is a standard requirement for most auto transport services.
Check Tire Pressure: Properly inflated tires ensure safer and more secure handling during the loading and unloading process.
Department of Transportation (DOT) standards.
Navigating the regulatory landscape is critical to shipping a car to the United States. The Department of Transportation (DOT) sets forth a range of standards and regulations that must be met to ensure both safety and legal compliance. Below are some key areas to focus on:
The 25-Year Rule
The 25-year rule for car shipping to the United States stipulates that vehicles not originally manufactured for the U.S. market can only be imported if they are at least 25 years old. This regulation has historical roots dating back to the National Traffic and Motor Vehicle Safety Act of 1966, which aimed to standardize nationwide automotive safety measures. Originally implemented to reduce the escalating number of road fatalities, the Act set the groundwork for strict regulations on vehicle imports.
Vehicle Safety Standards
The DOT's Federal Motor Vehicle Safety Standards (FMVSS) outline specific requirements for various vehicle components, including lighting, braking systems, and seat belts. Non-compliance can result in the vehicle being held at the port until modifications are made, which can be both time-consuming and costly.
Emissions Standards
The Environmental Protection Agency (EPA) mandates that all imported vehicles meet U.S. emissions standards. You may need to fill out EPA Form 3520-1 to certify compliance. Failure to meet these standards can result in fines ranging from $1,000 to $37,500 per vehicle, depending on the violation.
Import Duties and Taxes
Import duties can range from 2.5% to 25%, depending on the type and origin of the vehicle. For instance, trucks are generally subject to higher duties than passenger cars. It's crucial to consult the U.S. Customs and Border Protection website for the most current rates and include these costs in your budget.
Documentation
Required documents often include the original bill of sale, a copy of the vehicle transport foreign title, and the shipper's export declaration. These documents must be presented to customs officials upon the vehicle's arrival in the United States.
Vehicle Identification Number (VIN)
The VIN must conform to the ISO 3779 standard, which is recognized by the United States. Non-conforming VINs may require additional paperwork or even physical modifications to the vehicle.
Periodic Inspections
States like California have stringent emissions testing requirements that must be met annually or biennially. Failure to get your vehicle to pass these inspections can result in fines or the revocation of your vehicle's registration.
Insurance Requirements
U.S. law mandates that all vehicles have at least liability insurance. The minimum coverage varies by state, so it's essential to research the specific requirements of the state to which you're shipping your vehicle.
During the Shipment
Once your vehicle is loaded onto the transport method of your choice, you might wonder what happens during the shipment. Understanding this phase can provide peace of mind and help you prepare for the vehicle's arrival.
Here are some key points to consider:
Tracking Your Vehicle
Many car shipping companies offer real-time vehicle tracking services. This allows you to monitor your vehicle's location and estimated time of arrival, helping you plan accordingly.
Shipping Route
The shipping route can vary depending on several factors, including the shipping method chosen and the final destination. For instance, if you opt for sea freight, your vehicle may pass through multiple ports before reaching the United States. Understanding the shipping route can give you a better idea of the delivery window.
Inspections En Route
During the journey, especially in the case of international shipments, your vehicle may be subject to inspections by customs or other regulatory bodies. These inspections are standard procedures and are generally included in the shipping timeline.
Handling Delays
Various factors can contribute to delays, such as adverse weather conditions, port congestion, or unexpected inspections. Most reputable car shipping companies will keep you informed of any delays and adjust the delivery window as needed.
Security Measures
Your vehicle's safety is a top priority during the shipping process. Enclosed transport methods offer added security, but even open-car shipping options usually include secure tie-downs to prevent movement during transit.
Communication
Open communication with your chosen car shipping company is crucial during this phase. Regular updates on your vehicle's status can alleviate concerns and help you make any necessary preparations for its arrival.
Post-Shipment Steps
Congratulations, your vehicle has successfully arrived at its destination in the United States! While the bulk of the process is behind you, some important steps remain to ensure everything is in order.
#1: Initial Inspection
Upon arrival, conduct an initial inspection of your vehicle to check for any potential damage that may have occurred during transit. Compare the vehicle's condition to the photographs taken before shipment as a reference.
#2: Finalize Paperwork
Ensure that all paperwork, including the bill of sale and any customs documentation, is complete and accurate. This is crucial for both legal compliance and your own records.
#3: Confirm Delivery
Sign off on the delivery with the shipping company's representative, confirming that you've received the vehicle in the agreed-upon condition. This is usually documented in a final bill of lading.
#4: Post-Arrival Maintenance
It's a good idea to check fluid levels, tire pressure, and battery condition once the vehicle is off the transport. Some maintenance may be required depending on how long the vehicle was in transit.
#5: Register the Vehicle
In the United States, you'll need to register your vehicle with the Department of Motor Vehicles (DMV) in the state where you reside. Requirements can vary by state, so be sure to check the specific guidelines for your location.
CFR Classic Car Shipping Services
Are you ready to ship a vehicle to the United States? Request a free online car shipping quote – we guarantee a 24-hour response for most international vehicle shipping quotes. Our premier shipping agents can arrange for vehicle pickup at one of our locations across the United States, including Los Angeles, Miami and New York.
Our dedicated crew of shipping experts are always a phone call away to answer any questions you may have – Get in touch with one of our experienced shipping agents today! For more international car shipping information, visit our online Vehicle Shipping Guides.