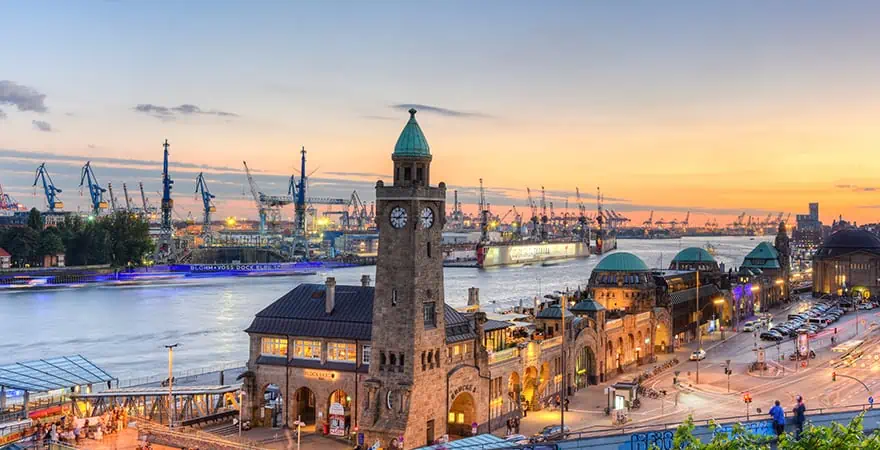 Destination Spotlight: Car Shipping from USA to Germany
With offices across the United States, including Los Angeles, Miami and San Francisco, as well as in Bremen, Germany – CFR Classic will make shipping your vehicle from the USA to Germany fast, easy and secure. We offer a variety of car shipping options to Germany and other overseas locations, including Roll-On/Roll-Off and fully enclosed containerized shipping, with both dedicated and shared container shipping. Check out our industry-leading R-Rak loading system, a steel framework for shipping containers that allows us to safely load multiple vehicles into a single container, reducing shipping costs, the environmental impact of shipping, and ensuring faster delivery times.
CFR Classic offers premiere vehicle shipping services to the following ports in Germany:
Many German customers important classic "Oldtimer" cars into Europe prefer shipping their cars via the Dutch port of Rotterdam, because, traditionally, import duties and procedures were cheaper in Holland versus Germany.  However, for the past few years, German laws have changed and importing Oldtimers via Bremerhaven has become much easier and cheaper than Holland.  And with their own terminal in Bremen, CFR can now provide A-Z shipping services from the door in the US to the door in Germany.
Don't see the German destination you're looking for? Our team of dedicated shipping agents can arrange for door-to-door or port-to-port vehicle shipping to just about any destination in Germany or anywhere else in the world. We currently ship over 1,500 vehicles each month, and have over 17 years of experience shipping cars worldwide.
If you'd like to learn more about car shipping from the USA to Germany services, visit our Germany Shipping Guide for additional information on methods of shipping to Germany, car shipping costs to Germany and German vehicle homologation information. For general overseas vehicle shipping, visit our Vehicle Shipping page. Although importing a vehicle to Germany may seem like a complicated process, our expert shipping agents will be on hand to assist every step of the way, including Customs paperwork and vehicle import processing. If you're ready to get started shipping a vehicle to Germany from the United States, request a free online quote – we guarantee a response within 24 hours for domestic and international vehicle shipping, or give us a call at 1-888-886-6683 if you have any shipping questions.